When Lewis Hamilton and co cross the finish line every other Sunday afternoon, Formula One cars, for all their hybridisation and the sport's commitment to reduce emissions, feel an awful long way from what you can buy at your local showroom.
But head further down the channel listings on another Sunday afternoon and you will find a sport where motorsport's old 'win on Sunday, sell on Monday' ethos is alive and well. Formula E is the all-electric race series which began in 2014 and has quickly morphed from F1's B-side to the primary battleground for the world's largest car makers.
Audi, BMW, Citroen, Jaguar and Renault are all signed up for Season 5, to run between 2018 and 2019, along with a handful of lesser-known teams like Chinese startup NextEV.
As road cars switch from internal combustion to hybridisation and eventually fully electric, manufacturers are keenly aware of how valuable the speed of technological development in motorsport can be. This isn't just about the glory of winning trophies, but of creating an entire new generation of motorcar.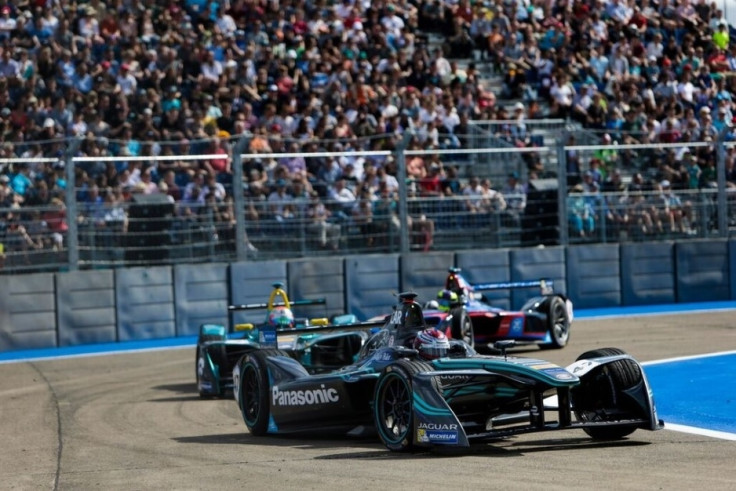 One such team where Formula E success will quickly filter down to the public road is Panasonic Jaguar Racing, a team which brings the iconic British brand back to the racetrack, some 12 years after the curtain fell on a disappointing four-year stint in F1.
"For a long time we have wanted to come back into motorsport with the Jaguar brand," Jaguar Racing team director James Barclay tells IBTimes UK. It was important that we weren't coming back for the sake of it, but we were coming back into the right formula, and for it to be a move aligned to the future."
That future, as the entire mainstream car industry is now all too aware, is electrification. Jaguar's own first step is the I-Pace, an all-electric car which was revealed in concept form in late 2016 and will be available to buy in 2018. The I-Pace will be followed by more electric cars from Jaguar Land Rover over the coming years.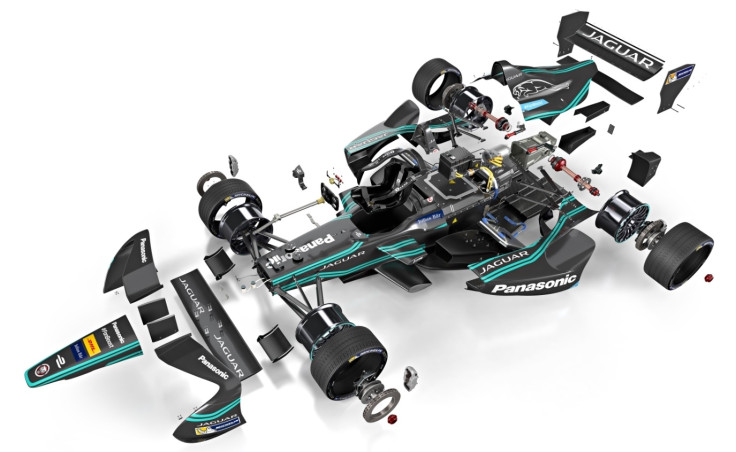 "What you are about to see, in the next two or three years, is more development in the road car industry than we've seen in the last decade," Barclay tells us. "We're going to see very rapid development of battery and electric vehicle technology." Moving Jaguar to Formula E was "a move into the bullseye of relevant road car technology," he adds.
The "really relevant learning" coming from Formula E is fed back to Jaguar Land Rover headquarters near Coventry in real-time from the racetrack, helping engineers in both the race and road car divisions better understand electric drive trains and improve their performance and efficiency.
The rate of improvement in the Formula E paddock puts some aspects of F1 in the shade. For example, each driver currently has two cars to complete each way, jumping from one to the other when the battery dies at half-distance. But for season five, spanning 2018 and 2019, the same number of laps will be completed by one car per drive - a literal doubling of efficiency in just four years.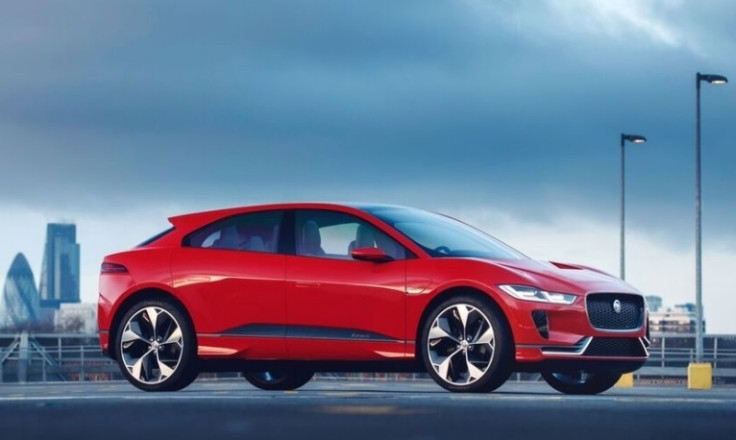 Efficiency is key to success in both Formula E and making electric cars for the road, especially if manufacturers want to remove the 'range anxiety' held by consumers worried about recharging.
An example of where running a race team can directly influence road car design is with heat management. Barclay says: "We race in a lot of warm climates where we push the powertrains to the maximum. Obviously that generates a lot of thermal heat, and then there's how you optimise things like regenerative braking [where brake energy is harvested back into the battery]. That's all really relevant learning for production cars. What we take from Formula E really does resonate quite well on production cars."
Sometimes the link between Coventry and the world's race tracks is a two-way street, Barclay says, with "opportunities for our race team to look into the expertise we have on the production side."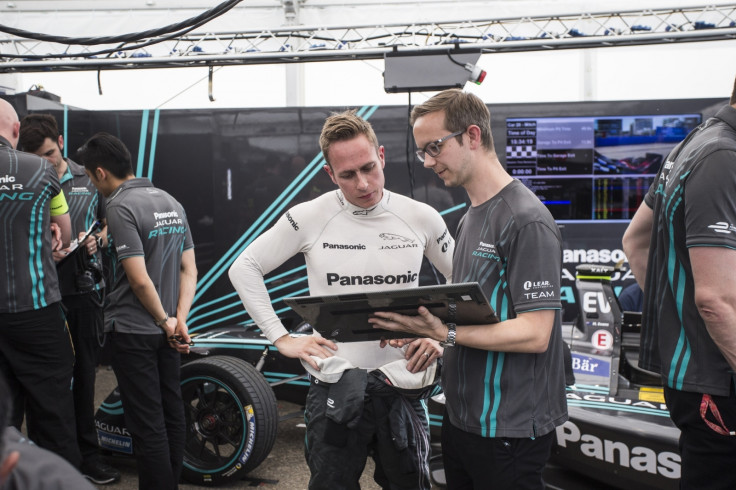 As well as performing as a test bed, Formula E has helped get the message out to the world that Jaguar is a serious player in the electric car market. And as an extension of this, the manufacturer has launched its Race to Innovate and Race to Inspire education programmes, aimed at encouraging schoolchildren to take up Stem subjects - science, technology, engineering and maths - by making the topics accessible, fun and relevant to their electric future.
Jaguar's Race to Innovate initiative recently signed up the band Gorillaz and their animated guitarist Noodle to be a brand ambassador. The move, beyond some healthy PR for both sides, gives Jaguar Racing and Jaguar Land Rover a platform from which to attract the next generation of Stem graduates. These are children who are likely to prefer "code to cogs," says Laura Wood, head of global PR, brand and partnerships at JLR.
With a presence in the classroom, Wood says, Jaguar hopes to see off a looming skills gap forecast to strike the UK's Stem workforce between now and 2020. To quote Noodle: "The young minds of today are the engines of tomorrow. We are in the driving seat and our imaginations are the fuel. It's time to lead the charge and build a better world".
That better world is, as has been cemented by news of the UK banning the sale of petrol and diesel cars by 2040, one driven by electricity and algorithms instead of oil and spark plugs.