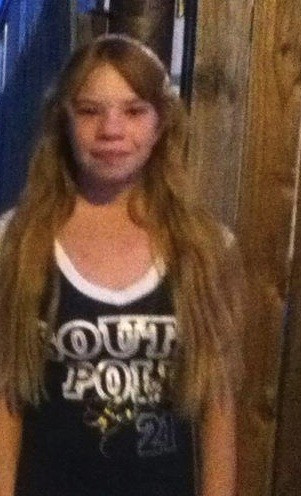 The 12-year old daughter of Rachelle Grimmer, who was shot by her mother after she was refused food stamps, has died from her injuries.
Ramie Grimmer died in hospital in San Antonio, Texas. where her 10-year-old brother remains in a critical condition, according to Laredo police spokesperson Joe Baeza.
During the seven-hour standoff, Ramie frequently updated her profile on Facebook, eerily predicting that she "may die 2day". Her final update was posted around an hour before she was shot, saying: "tear gas seriasly (sic)".
The girl's grandmother commented on her last update with the words: "I'm here for you guys. No reason to be afraid."
Ms Grimmer, 38, took her two children to the Texas Department of Health and Human Services Commission office in Laredo and demanded to see a supervisor after being denied food stamps since July.
She then pulled out a handgun and threatened several employees, holding two of them hostage until a supervisor persuaded her to let them go.
They then retreated to another room with the children while police evacuated about 25 workers from the building.
Update: Rachelle Grimmer's Second Child Dies After Texas Food Stamps Shooting
After failing to negotiate with police, Ms Grimmer shot her two children and killed herself after the siege ended in a deadlock.
The children's other grandmother has since said that her daughter-in-law had a history of mental problems leading up to the incident.
Mary Lee Shepherd, the mother of the children's father, Dale Grimmer, said Rachelle's problems extended beyond trying to feed the children.
"My son knew she was mentally ill and tried to get her help," she said.
The pair divorced several years ago and the mother and her two children had recently moved to Laredo from Zensville, Ohio.
The mother made her first application for food stamps in July and was rejected for failing to supply sufficient information.
In addition to filling out an 18-page application, families seeking food stamps are required to provide information such as proof of employment and residency.
A spokesperson for the Texas Health and Human Services Commission said they had tried to contact Rachelle Grimmer several times before closing her case on 1 August.