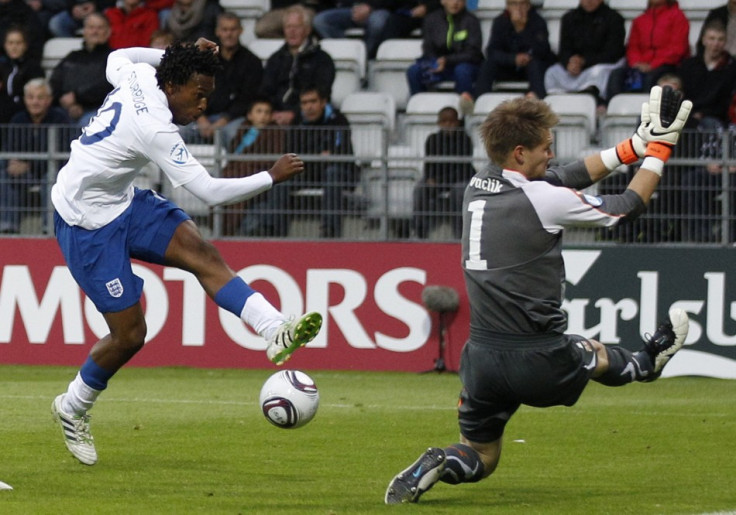 Chelsea have launched an investigation into allegations Daniel Sturridge was racially abused by his club's own fans during the Champions League encounter against Genk a fortnight ago.
According to the Daily Mail, Chelsea received a complaint that a fan from the Premier League club, who had been seated in an expensive section of the main stand reserved for the club's executive members, had loudly called Sturridge a "monkey" during the Champions League draw at the Cristal Arena in Belgium.
The latest incident comes amid Chelsea's dual investigation with the police and Genk football authorities in to the identity of a small minority of their fans that chanted "Anton Ferdinand, you know what you are", as a response to John Terry's alleged racist abuse of the Queens Park Rangers defender.
The Mail claim one of the club's fans seated in the exclusive area, which included the chairman of British Airways, Martin Broughton, had shouted the abuse as Sturridge, who is expected to make his England debut against Sweden this evening, as the 22-year-old prepared to come on as a substitute.
The racist comment so incensed one of the Chelsea fans also sitting in close proximity to the well-dressed, middle-aged man that he sent an email to the club's chief executive Ron Gourlay to complain.
A spokesman from Chelsea said: "We have had a new complaint from a fan that we are taking very seriously indeed.
"We are carrying out an immediate investigation led by our head of security that is likely to involve the police as well.
"We will not tolerate any form of racism and have encouraged our supporters to help identify those responsible and we will track them down."
Chelsea recently warned they would be issuing life bans from Stamford Bridge for any fans found guilty of racist chanting during the Champions League game at Genk. The latest incident also comes amid the Metropolitan Police and the Football Association's investigation into John Terry's alleged abuse of Ferdinand, the younger brother of Manchester United star Rio.
Despite currently under investigation, Fabio Capello has confirmed Terry will captain the side against Sweden at Wembley this evening.