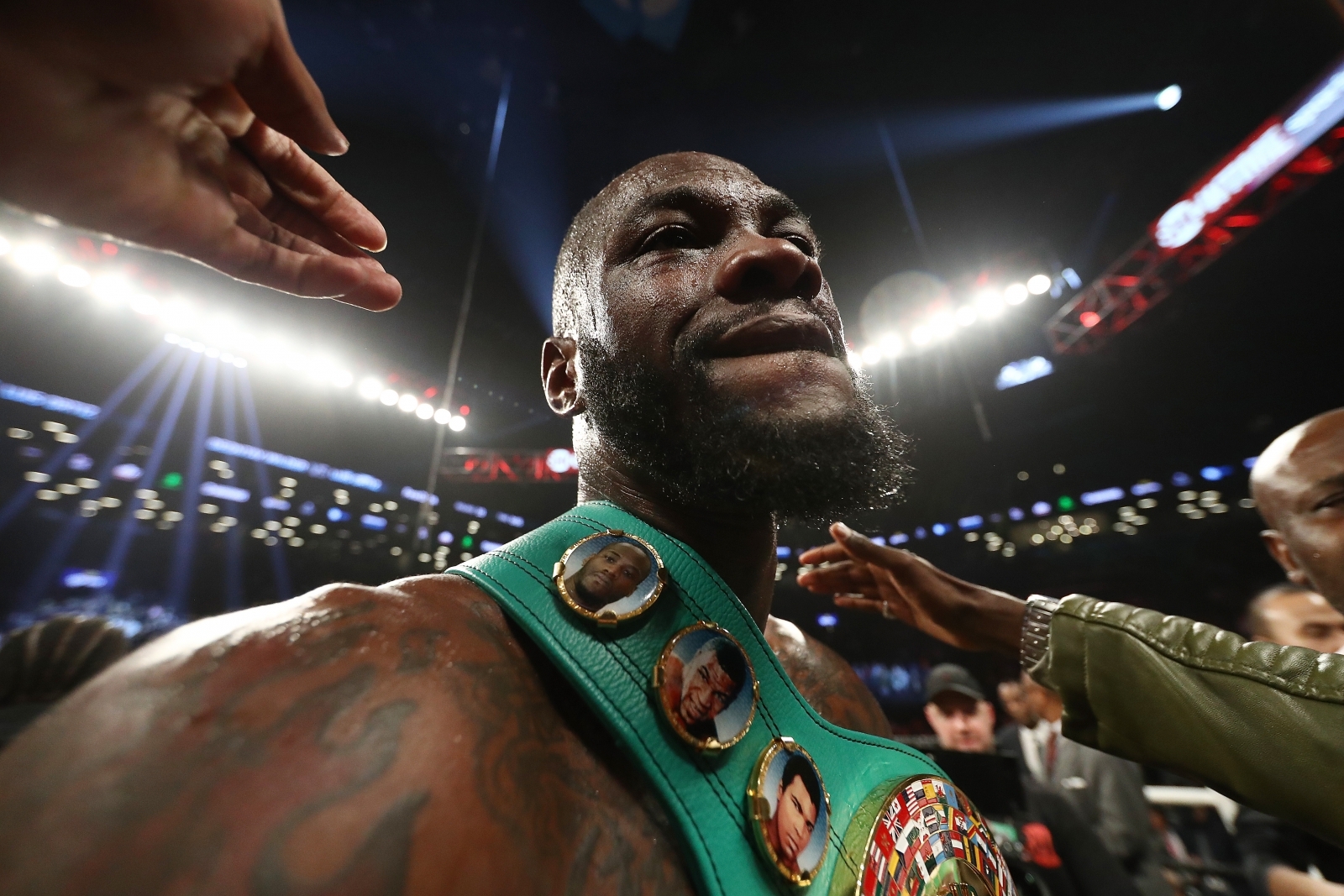 Deontay Wilder has been branded a racist and a "c**t' after he accused promoter Eddie Hearn of exploiting Anthony Joshua.
The 32-year-old made the comments in the lead-up to his successful WBC world heavyweight title defence against Luis Ortiz.
Wilder came back from the brink to stop the Cuban in the 10th round after almost being knocked out by the 38-year-old.
Victory keeps the American on course for a clash with Joshua when all four heavyweight titles could be on the line, if the Briton can beat Joseph Parker in Cardiff on 31 March.
But amid ongoing discussions regarding a prospective bout, Wilder soured relations with the Joshua camp by claiming Matchroom chief Hearn is a "another white man milking a black man".
WBO world middleweight champion Billy Joe Saunders has attacked the comments and labelled Wilder, who is now 40-0 after overcoming Ortiz, "unprofessional".
"He is a racist c**t I think, I personally think he is," 'Superb' told iFL TV. "Questions about promoters using fighters, he's got a bit of a chip on his shoulder.
"When I read them, I thought you can't be saying that. I've got mates from all different nationalities and you can't come out and say that. It's unprofessional."
'The Bronze Bomber' used much of the build-up to his clash with Ortiz to send barbs the way of the Joshua camp, amid accusations he has unrealistic purse demands for the bout.
The Olympic bronze medallist believes that Joshua is swerving his advances and feels Hearn is merely utilising Joshua - the biggest name in his cartel of fighters - for his own personal gain.
"Eddie Hearn is just another white man milking a black man, that's all it is,'"Wilder said ahead of his seventh title defence in Brooklyn, according to The Daily Mail.
"It's easy. It's about time for somebody to say it and come out with it and I don't care who hears it. I don't hold my voice and I don't have any filters, I speak what I think.
"Joshua has been letting him do it because if Joshua really wanted this fight he knows how to make it happen. Give the fans what they want to see."