'Racist' Harry Styles Poses in Native American Headdress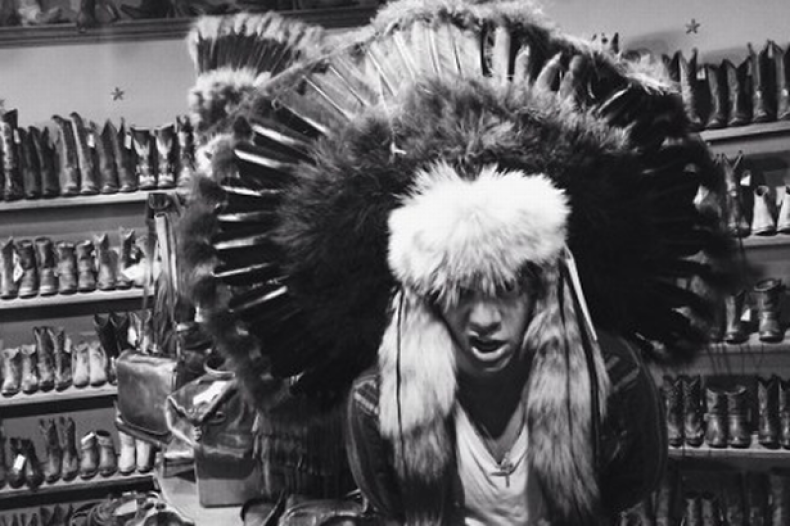 One Direction star Harry Styles is at the centre of a racism row after posting an image of himself in a Native American headdress.
The 20-year-old singer provoked a backlash when he shared the image on Twitter and Instagram, with some fans branding it offensive.
Criticism was spearheaded by a popular Twitter account, @1DUpdates, which has almost 800,000 followers.
Some supporters accused the account, run by @sharon__scottm @tiffanyytao, @kristyleaa and @sydneyanne_x, of portraying Taylor Swift's former lover in a negative light.
"Maybe he just liked the way it looked on his head," a user by the name of Annie hit back.
As the debate boiled over on social media, the account continued to defend its stance and insisted that Styles was a role model who had a responsibilty to his fans.
Although Styles has not commented on the backlash, he has deleted the image.