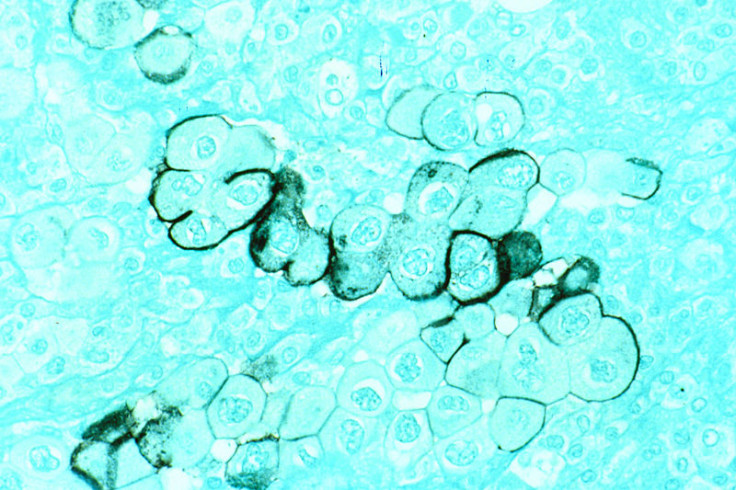 Radioactive "bullets" have been found to halt and, in a few cases, cure cancer, researchers have announced.
Scientists used a tiny bead of resin – around a third of the diameter of a hair – and injected them into blood vessels to deliver radiation to people suffering from bowel cancer.
The findings, which were part of the worlds' largest interventional radiology cancer trial, saw 530 patients with inoperable bowel cancer, half of which were given the bullets along with their standard drug treatment.
The results were presented at the American Society of Clinical Oncology's annual conference in Chicago, the Telegraph reports.
Bowel cancer is the fourth most common form of the disease in the UK. Most deaths are a result of the cancer spreading to the liver – at which point it becomes inoperable.
Findings showed that cancer growth in the liver was halted for over 20 months in those who were given the therapy, compared with just over a year in those on standard drug therapies. In addition, one of the first people to receive the new treatment was cancer-free 13 years on.
Peter Gibbs co-Principal Investigator of the study, said: "This is a very impressive result – it's very encouraging." He added that tumours disappear for more than five years after just one treatment session.
"One of the very interesting results is an increase in 'complete responses' – when tumours disappear. Normally you see that in about 1%of chemotherapy cases. There was a higher incidence of that in this trial – around 5%, and in about half of those cases the tumours didn't regrow – treatment seemed to be curative.
"We are quite optimistic, quite excited. When you have a patient and it has been five years with no trace of the tumours, I would say they are cured."
Mark Flannagan, chief executive of the Beating Bowel Cancer, said: "Over 41,000 people are diagnosed with bowel cancer each year in the UK and many are diagnosed at a late stage when the cancer is advanced and has spread to other areas of the body, including the liver. Any treatment that can stop liver tumours progressing for longer could give patients more precious time to spend with their loved ones.
"We are encouraged by the results of the SIRFLOX study, which suggests possible tumour shrinkage as well as delays in re-growth. This could not only offer extra time but also maintain good quality of life for bowel cancer patients for a longer period.
"It's still early stages but this is a very interesting study and we look forward to future developments and to learn the full impact of this therapy."