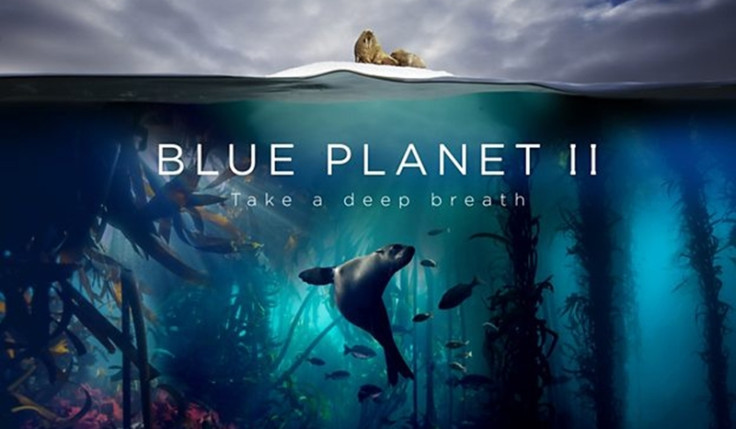 The BBC has announced that Radiohead and Oscar-winning film composer Hans Zimmer will collaborate on a track for a prequel episode of forthcoming documentary series Blue Planet 2.
A five-minute prequel episode will be released by the BBC at midday (UK time) on 27 September, accompanied by an orchestral reimagining of Radiohead's track Bloom, from their 2011 album The King of Limbs.
Called (ocean) Bloom, the new arrangement was recorded, along with new vocals from Radiohead frontman Thom Yorke, at London's AIR studios with the BBC Concert Orchestra.
Blue Planet 2 is the long-awaited follow-up series to the BBC's pioneering, legendary series about marine life which first aired in 2001. Narrated by Sir David Attenborough, the series is among the iconic TV personality's most famous works.
"Bloom was inspired by the original Blue Planet series so it's great to be able to come full circle with the song and reimagine it for this incredible landmark's sequel," said Yorke in a statement. "Hans is a prodigious composer who effortlessly straddles several musical genres so it was liberating for us all to work with such a talent and see how he wove the sound of the series and Bloom together."
The prequel episode will be an extended trailer teasing "some of the most awe-inspiring shots and highlights from the new series", as well as scenes that won't be included in the full version.
Seven episodes of the documentary are set to air starting later this year, with the BBC not offering a solid date just yet.
"Bloom appears to have been written ahead of its time as it beautifully reflects the jaw-dropping lifeforms and seascapes viewers are introduced to in Blue Planet 2," said Zimmer.
"Working with Thom, Jonny [Greenwood] and the boys has been a wonderful diversion and it's given me an interesting peek into their musical world. They've been incredible to work with and I hope everyone likes the track."
The show's executive producer, James Honeyborne, said: "This collaboration between an iconic Grammy-winning band and an Oscar-winning orchestral composer is simply mouthwatering – and (ocean) Bloom doesn't disappoint.
"It's an incredibly powerful companion to the scenes we've spent years capturing. What a great curtain-raiser to the upcoming series that we just can't wait to share with everyone."
A live version of the original track (better than the studio version in my opinion) is embedded below.