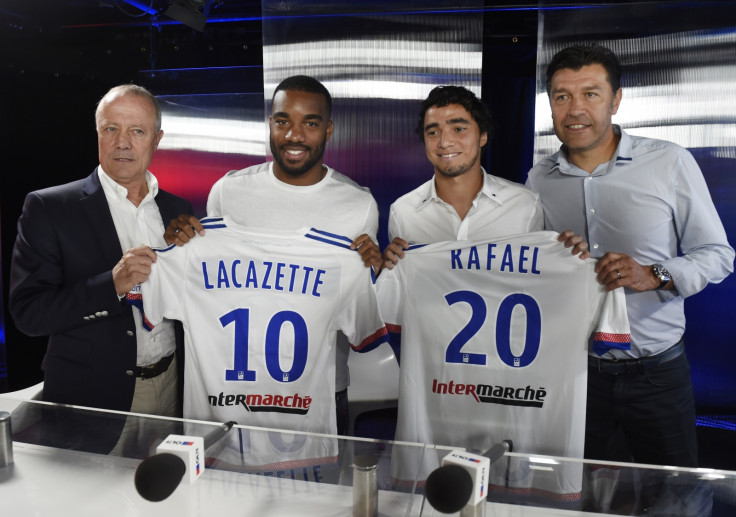 Rafael da Silva says that Louis van Gaal dislikes him personally, but adds he holds no grudges against the Dutchman and his decision to let him go from Manchester United this summer.
Rafael, 25, completed his move to Lyon last week, bringing an end to his seven-year spell at Old Trafford. where he won three Premier League titles under Sir Alex Ferguson.
The full-back believes the departure of the legendary manager proved "fatal" to his prospects at the club, having gone from being a regular starting eleven player to turning out for the Under-21 ranks within the space of two years.
Last season, Rafael made just six first team appearances under Van Gaal and admits the changes in manager were detrimental to his career. He is however unsure whether his particular fate was affected the former Barcelona and Bayern Munich manager's supposed dislike of Brazilians.
"I don't know, sincerely," he told Globo Esporte – as translated by Goal – when asked about such suggestions. "I don't know what to say about that because I was the only one [at United], since Anderson left before.
"I know this history that he doesn't like Brazilians but I can't say: 'Oh, he doesn't like Brazilians'. I know that he didn't like me but, if that's because I'm Brazilian, I don't know."
Rafael added: "[Van Gaal] had his opinions, his thoughts. Everyone has their opinion. A manager is a manager. I always respected it and I will always respect it."
Rafael's fall from grace at Old Trafford coincided with Ferguson's departure and the defender firmly believes the shake-up brought on by his retirement was pivotal to his own career prospects.
"I did the complete season, when [Ferguson] left. In 2012-13 I played almost every game, it was my best season at United – we were even champions – and that's when they changed the manager. That change was fatal for me. I was going well, then Ferguson left.
"That's what changed, so [Antonio] Valencia started playing as a right-back for Van Gaal. He's also a great player but I was doing well in that position.
"Ferguson even called to wish me good luck. I had a very good relationship with him, he helped me a lot in Manchester, and always did everything to help me. He signed me when I was 16; I don't even know what to say."