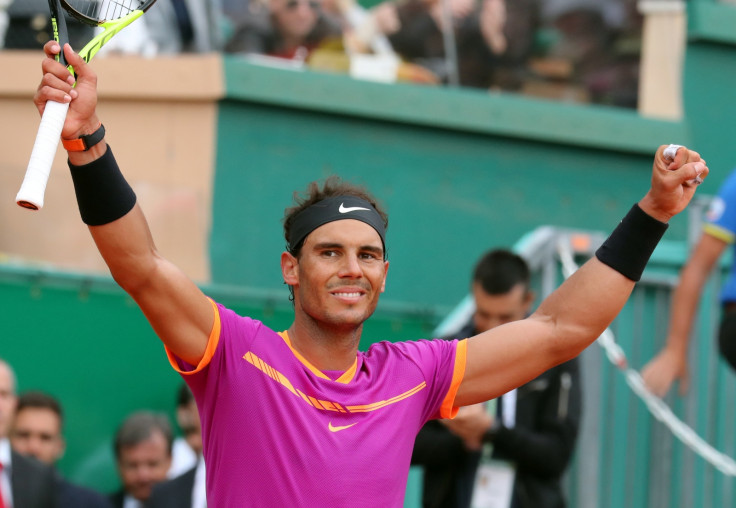 Rafael Nadal is in a buoyant mood after making a strong start to the 2017 season and is the favourite to win his second title at the ongoing Barcelona Open.
The Spaniard has made four finals in the six tournaments he has played thus far but had to wait until last week's Monte Carlo Masters to win his first title. Nadal lost two of his previous three finals to the in-form Roger Federer, while Sam Querrey beat him at the Telcel Open in Acapulco.
The 14-time Grand Slam is happy with his game at the moment and coach Carlos Moya admitted that his current level has made him one of the favourites to win the second Grand Slam of the year which begins at Roland Garros on 22 May. However, the former world number one is not getting ahead of himself and is keen to concentrate on the task at hand, and made it clear that he will not be emotionally affected if he fails to win the title in Barcelona.
"I have been playing well since the beginning of the season, I just won a title, I am happy and excited," Nadal said ahead of the tournament in Barcelona, as quoted by Tennis World USA.
"I am where I want to be, which is playing in Barcelona. Then I will rest to prepare Madrid and Rome. Winning in Monte Carlo has been great because it's a special tournament for me: it was my first Masters 1000 win.
"I am hitting forehand and backhand well, I felt well at the net and I think I was competitive. But every match and week has its own history. Emotionally I am stable and if things won't go well here it won't be because I did not everything possible, but because there would have been someone who will do well," the Spaniard added.
Nadal has made it to the quarter-finals of the Barcelona Open and will play qualifier Hyeon Chung, who beat Alexander Zverev in the third round, on Friday (28 April).