Rafael Nadal has three to five years left according to coach Carlos Moya
Nadal recently lost in the final of the Mexican Open to Sam Querrey.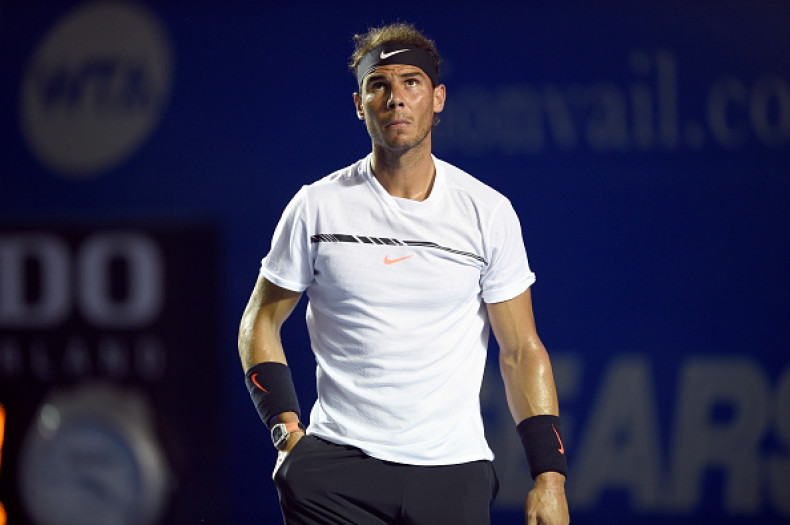 Rafael Nadal has only a couple of years left on the ATP Tour according to his coach Carlos Moya.
Moya, who recently joined Nadal's coaching team in December 2016, has seen his arrival coincide with an improvement in the Spaniard's form after injury struggles in the previous two years.
Nadal reached the quarter-finals of the Brisbane Open, the finals of the 2017 Australian Open and recently lost out to Sam Querrey in the final of the Mexican Open in Acapulco on 5 March.
Despite the losses, the 30-year-old has clearly been performing better, having seen his world ranking improve to six after starting the calendar year as world number nine.
While Moya believes it will be hard for the 14-time Grand Slam winner to emulate his past results, he still believes Nadal can challenge for top honours.
"It will be almost impossible to equal the results he had in the past," Moya said as quoted on TennisWorldUSA. "But on the other side, I am next to a player who won many Grand Slam titles and who was World No. 1. It makes your job easier. A good coach always needs a good player to do well, and from this point of view with Rafa, it's easier."
"Me and his team try to transfer him our ideas, we want the best for him. He started well the year and we think that he is back or is on the way to be at his best level that can allow him to compete for everything.
"This is our goal. I am convinced that Rafa is doing well physically, he is willing and excited. I think that Rafael Nadal will be there for a while."
Moya, who previously coached Milos Raonic, went on to add that expectations are different for both players given the stages they are at in their respective careers.
"Raonic is in full swing and is trying to find his game," he added. "The other one [Nadal] is a player who won everything and that has 3-4-5 years left and who did a little bit bad in the last two years."
"Expectations are different, nor more nor less, but are different. The coach needs to suit to the player's condition and that's what I am trying to do."