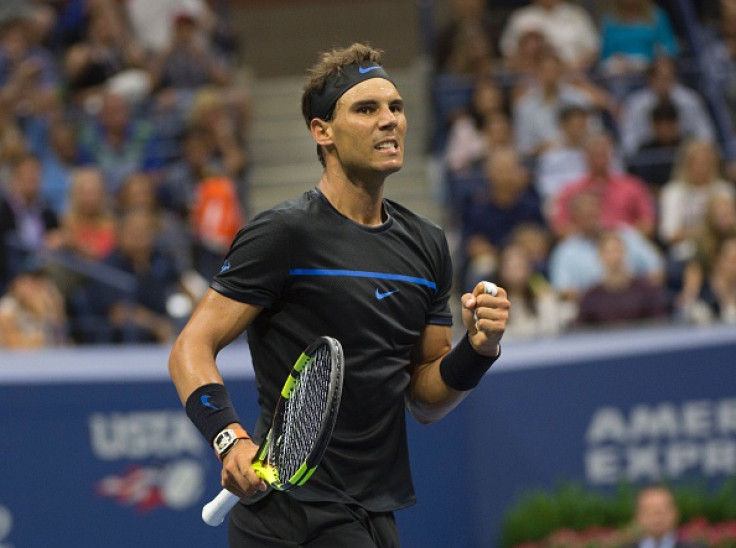 Rafael Nadal has said that getting back to his best level and fighting for Grand Slam titles is his main motivation when he returns to competitive action in 2017.
The Spaniard cut short his 2016 season due to a wrist injury and has won just five titles in the last two years with his last Grand Slam win coming at Roland Garros in 2014. Nadal struggled with fitness issues in the last two years, but has now admitted that 2015 was more of a mental struggle rather than a physical one.
The 14-time Grand Slam winner will make his first competitive appearance since October at the Mubadal World Tennis Championships beginning on Thursday (29 December) and has said that winning Grand Slams and getting back to his best level remains his top priority. Nadal has added former world number one Carlos Moya to his coaching team, and is hoping he can help him with that extra push that is needed to get back to winning ways.
"In 2015 it was obvious that I had some problems. I was not able to be under control of my emotions when I was playing. I was too nervous and playing with a little anxiety," Nadal was quoted as saying by the Daily Telegraph.
"This year I was a little bit unlucky with the wrist injury because I was playing great so I'm looking forward to getting back to that level before I had my accident in Roland Garros ... that's my motivation now.
"Working, talking a lot with my team and working hard every day," the Spaniard added, talking about overcoming the mental struggle that hampered him in recent years.
"The most important thing to have is enough motivation to work and to have motivation to fight for the thing that you really like.
"I don't know ... I never know if I'm going to win another grand slam. Not one time in my career ... when I won the first or when I won the second ... or when I win number nine or 10, I didn't know and today is still the same situation," he explained.
"I don't know if I have the chance to win number 15 but I'm going to fight for it."
The 31-year-old who turned pro 15 years ago dismissed talk about hanging up his racket any time soon: "No, Never," he said when asked if thoughts regarding retirement ever crossed his mind.