Rafael Nadal is not thinking about the possibility of reclaiming the world number one ranking from Andy Murray going into the Rogers Cup in Montreal.
The Spaniard can become the world's top ranked men's singles player if he makes the semi-finals in Montreal this week owing to the Scot's decision to withdraw from the event due to an injury.
Nadal is just 285 points behind Murray after an impressive first-half of the season during which he amassed four titles including an unprecedented 10<sup>th title at Roland Garros. He is ranked number one in the ATP Race to London, but can take outright control at the top with a good run at the Rogers Cup.
However, the King of Clay made it clear that his thoughts are only on preparing the right way for a good tournament rather than dreaming of capturing the world number one status for the first time since 6 July 2014.
"I don't even think about that now. I'm trying to have the right preparation now and that's it," Nadal told ATP's official site in an interview ahead of his first match in Montreal. "I'm going to keep trying to play the way I did in the first part of the season, so if I'm able to make that happen, I hope to have a chance to do well."
Nadal has been on the pro circuit for over 15 years and has enjoyed past success in the Rogers Cup with his first win coming over a decade back in 2005, when he beat Andre Agassi in three sets. He has since won it on two more occasions in 2008 and 2013.
The 31-year-old has enjoyed rivalries with a number of players during his career but there have been three main contenders – Roger Federer first and a little later Novak Djokovic and Murray – for titles over the last decade. After struggling with injuries the last couple of seasons, Nadal has made a strong comeback in 2017.
The Spaniard has won four titles played in seven finals and is among the favourites to end the year as the top ranked player for the fourth time in his career. There were questions raised about his future in the game owing to his injury struggles in 2016, but he has shown that he has no intention of putting his racket away any time soon.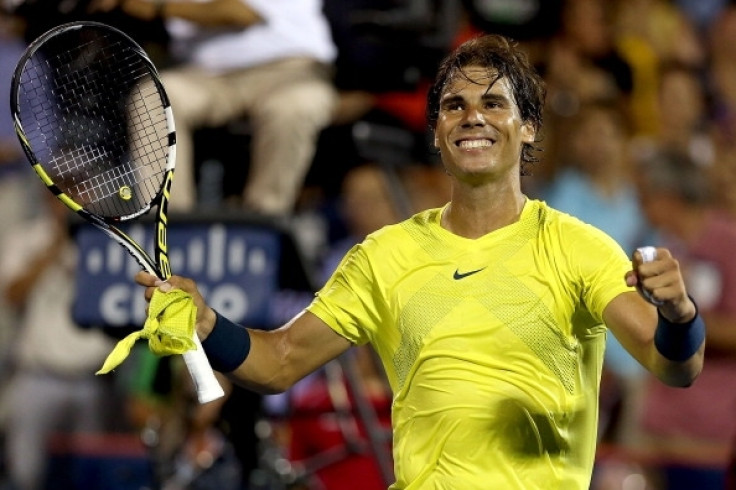 "Early in my career there was Andy Roddick, Lleyton Hewitt, a lot of good players. Roger Federer was there, and Novak Djokovic and Andy Murray came a little later. That was a long time ago already, too," Nadal said with a smile. "The only difference is that we're older. In the past year-and-a-half, there's been a good new generation that increased the number of top players, but that's sport in general."
"We love what we are doing. We have the passion to compete and play tennis, so that helps us to be professional and do the right things on and off the court. If you are healthy, it's much easier to keep playing longer. The mental aspect isn't difficult if you love the sport. We're privileged to work for a living at one of our hobbies," the 15-time men's singles Grand Slam champion explained.