Roger Federer has admitted that his 2017 focus, which was initially just towards winning major titles, could shift as the world number one ranking gets closer to his grasp following his dominant win at Wimbledon earlier this month.
The Swiss ace made it 19 men's singles Grand Slam titles and the second of this year following his triumph at the Australian Open in January. To add to the major titles, he has also won two Masters Series titles – Indian Wells in Miami and an ATP 500 event in Halle.
Federer had made it clear at the start of the season that he will not overload his schedule and will play limited tournaments, with his main focus on major events.
Capturing an eighth title at Wimbledon was one of his main targets for the season following his triumph in Melbourne, while winning the US Open – which begins on 28 August – comes a close second.
The 35-year-old skipped the entire clay court swing of the season, including the French Open to prepare for the event at SW19 and it was well worth it as he went on to capture the title without dropping a set – only the second time that the feat has been achieved after Bjorn Borg did the same in 1976.
The world rankings were never in the Swiss ace's sights earlier in the campaign, but the world number three is now only 1,205 points behind world number one Andy Murray.
Rafael Nadal is ranked number two at the moment and is just 285 points behind the Scot.
Murray has to defend 5,560 points from now until the end of the season, while the Spaniard has to defend just 405 points. Federer is not defending any points as he missed the last five months of the 2016 campaign.
This scenario makes the current number one and number two-ranked duo in the ATP Race to London the favourites to overtake Murray before the end of the campaign.
Federer is hoping that he can beat Nadal to the top spot. "The target now is to enjoy being Wimbledon champion for a year and Australian Open champion and you name it," Federer said, as quoted on Tennis World USA.
"So, I haven't sets sights on a number of Grand Slams that I have to or want to achieve. I never really had that; I was very content at 17, I must tell you. Of course, I was going to be happier at 18 and I'm even happier at 19."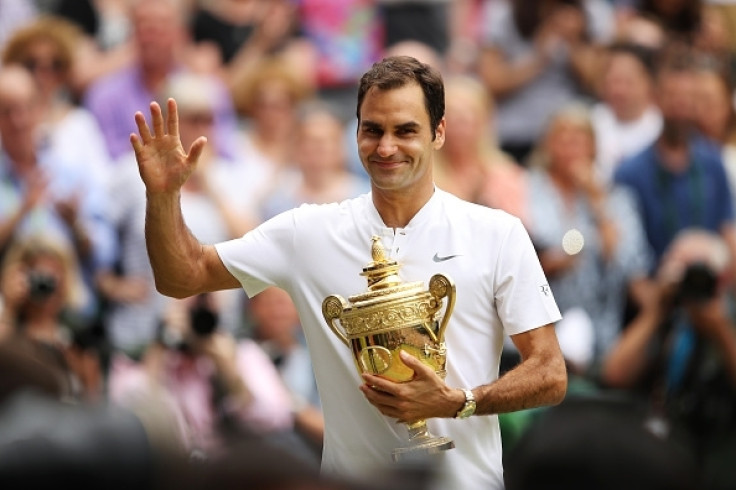 "But 17 was a wonderful number so I think for me it's just about enjoying myself, staying healthy and then we'll see what happens.
"I'm playing for titles at this stage in my career; rankings not so much unless I'm as close as I am right now. So I just have to check the situation – if it's worth it to run after it or not.
"I think it's going to be a three or four-way race or two-way race between me and Rafa Nadal. I hope it's me and not Rafa because it means a lot to me to get back to No. 1," the Swiss tennis star added.