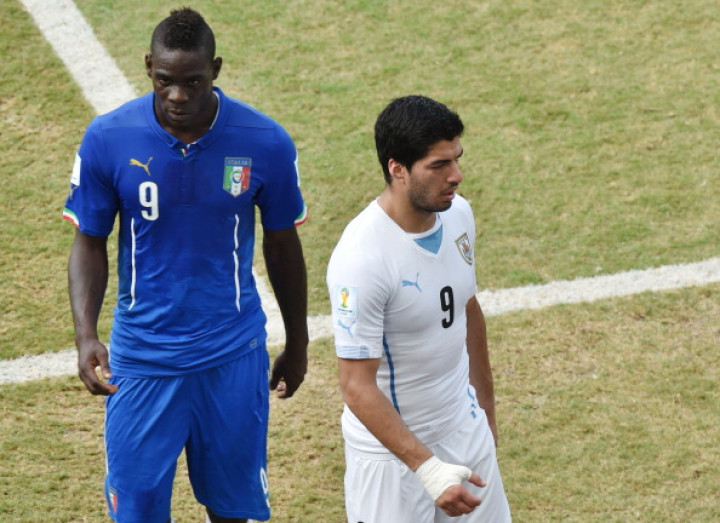 Liverpool star Raheem Sterling says summer signing Mario Balotelli cannot replace Luis Suarez at Anfield.
The Uruguayan international was the Premier League's top scorer last season with 31 goals. The former Ajax man left the Merseyside club and completed his switch to Barcelona during the summer transfer window.
The Reds manager Brendan Rodgers has strengthened Liverpool's squad and signed the former Manchester City star from AC Milan. However, the England international believes Balotelli alone will not be able to fill in the void left by Suarez's departure.
"I haven't come across Mario too much, but he has the ability and the goalscoring ratio to achieve great things here," Sterling told talkSPORT.
"But obviously not everyone's going to score 31 goals, so the plan is to chip in with more goals across the team."
"Luis will be missed, obviously," Sterling told Sport magazine. "With 31 [league] goals in a season, anyone would miss him. He's a massive loss, but the manager has brought in other players to fill the void," he added.
Balotelli made his Liverpool debut in their 3-0 win over Tottenham Hotspur at White Hart Lane. The Italian international is yet to open his account for his new club and he could play a crucial role in helping the Anfield club win their first Premier League title.
Sterling says the former Swansea manager is making the players work together to finish the season with silverware – especially after last campaign's disappointment of losing the title by two points to Manchester City.
"That's something the manager has tried to bring back to Anfield in the last few years. He believes we should be up there, and he's got everyone at the club believing again that we should be in and about titles and challenging for things," the England international said.
"There's a good atmosphere in the changing room, and on the pitch we've got a really good understanding of what the manager wants to do and what he is trying to achieve. Everyone's working together to try to make it happen," Sterling concluded.