Raheem Sterling should delay £50m Liverpool departure by two years says John Barnes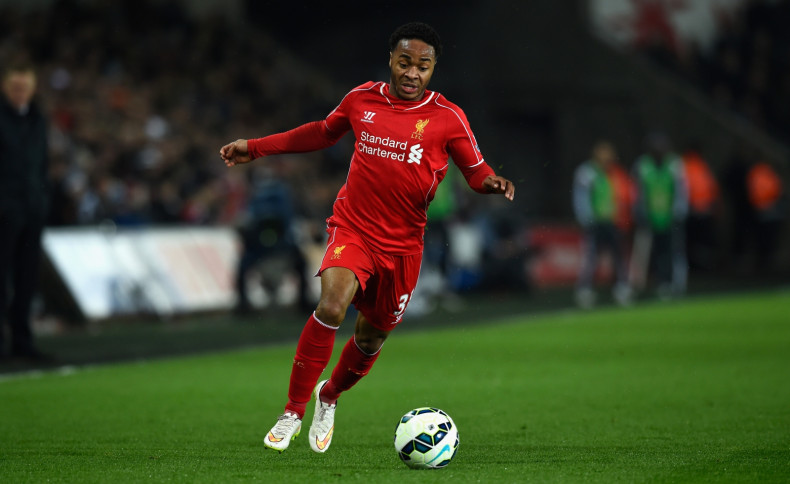 Liverpool winger Raheem Sterling has been advised to delay his departure from Anfield by three years and sign a new deal with the Merseyside club.
Sterling has reportedly rejected a new deal worth £100,000-a-week and is locked in talks over an extension to his contract which expires in the summer of 2017; though manager Brendan Rodgers is keen to see the club not pay over the odds.
Only Jordan Henderson has made more appearances than Sterling in all competitions for Liverpool this season, with the winger now a key figure both for both club and country.
The England international's delay has led to rumours regarding his Liverpool future, with Barcelona, Real Madrid and Premier League champions Manchester City all linked with an interest.
However, Sterling has been urged by Barnes to reconsider Liverpool's latest contract offer and remain at the club for at least another two years before departing for pastures new.
"I would advise any young player who has just been in the game for a year or so to stay and learn his trade," Barnes told Talksport.
"Show a level of consistently over a four or five year period before you make a big move because you will then be judged as a £50m player if that what he costs for a different club
"We've seen it with players in the past, Scott Sinclair and Jack Rodwell at Manchester City. Where are they now? Sterling is not ready for a move to Barcelona, Real Madrid or Manchester City. I think another two-three years at Liverpool. Then, if he decides he wants to move on, fine. I think for himself he has to be very careful.
"Sometimes the bad advice is not only the most lucrative but also sounds like the best advice. Has he being playing consistently well over a long period of time? No he hasn't. Maybe his form has suffered because of the situation about that. I would advise all young players; show a level of consistency where you're comfortable, where you're happy and where people accept you. Then, if you want to put yourself under pressure by making a big money move then do that but it can all go wrong."