Ramadan 2015: What employers must do to help their fasting Muslim staff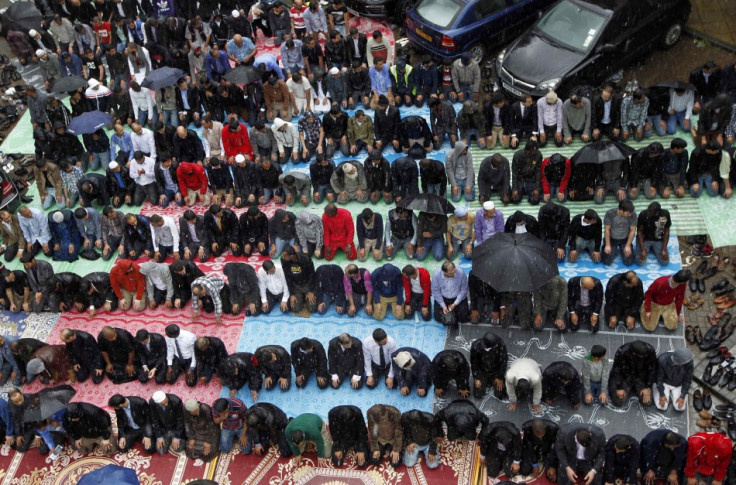 Ramadan is one of the five pillars of Islam, so it is an important time for every practising Muslim. It is a 30-day period of reflection and includes fasting in the hours between dawn and sunset. That means no food or water can pass the lips of a Muslim during those hours, with a few exceptions such as young children and the ill, until the end of Ramadan – called Eid al-Fitr.
The holy period falls in the ninth month of the Islamic calendar and its timing changes every year. In 2015, it starts on 18 June and falls during the English summer – meaning it could put extra pressure on those fasting because of the long, warm days. And there are additional prayers in the evening that can disrupt sleeping patterns for Britain's 2.78 million Muslims.
Long breaks between meals. Sleep disruptions. Hot weather, long days. How does it all affect Muslims at work?
Visaal Hussain, a Muslim, works for Sunderland University and law firm Brown Beer Nixon Mallon. It will be his first fast while working at the university. But Hussain, speaking in a personal capacity, tells IBTimes UK he knows "from past experience that it is a challenging feat".
The first few days are the most difficult because you have to adjust yourself in terms of only being able to eat and drink after sunset and before dawn.

After the first few days though I get used to it quite quickly as I have been fasting since I was about 11 [although it's only necessary to fast once you hit puberty and are mentally/physically healthy].

However with a lack of sleep it can be difficult to concentrate with work when you have to be up early, but towards noon that feeling begins to dissipate. Then about an hour before Iftar [the time at which the sun sets, the fast opens and we can eat/drink] the pangs of hunger do strike.

This year, the fasts last at least 19 hours and, as they fall within the summer months, thirst can be an issue at work. However, it's easily avoided by staying in a cool and shaded environment with reduced physical activity.
'Offer support'
There are British laws against religious discrimination in the workplace. But European human rights law is also at play here. Though there are no specific cases involving Ramadan, a Christian British Airways employee brought one particularly high-profile religious discrimination case. BA had told her to take off her crucifix jewellery, which she challenged. She lost in a British court only for a European one to overturn the decision.
There may be reasonable grounds on which an employer draws a line. For example, an activity integral to the business but which allowances for a certain religious practice would compromise. But the law expects employers to be mindful of their religious staff. And firms must give evidence of why they cannot be if they choose not to accommodate their beliefs.
Kiran Daurka, principal lawyer, employment, at Slater and Gordon (UK) LLP, tells IBTimes UK:
The basic principle is that somebody shouldn't be treated less favourably, so they shouldn't be treated to their detriment, because of their religion or religious belief.

So if someone is observing Ramadan they shouldn't be treated more detrimentally, less favourably, than anyone who isn't observing Ramadan. That's a primary concern.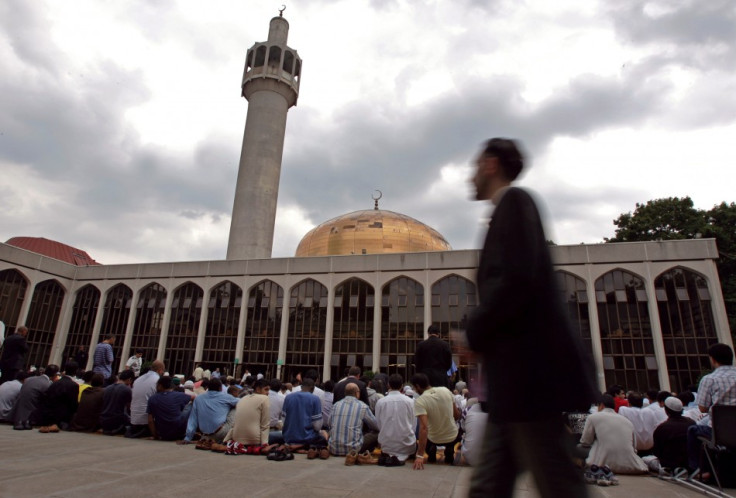 Khaldoon Al Doory is corporate business development regional director for the Middle East at Ashridge Business School. He wrote a note on management best practice during Ramadan.
In it, Al Doory advises it is "considerate to offer an acknowledgement of a fasting colleague in workplaces".
"Managers could offer support, where possible, by being flexible about working hours, work duties and break times," Al Doory writes. "Managers often received high volumes of requests from Muslim staff to forgo their lunch breaks and leave earlier during Ramadan.
"Muslims also wish to pray more often during Ramadan, typically for a few minutes two or three times a day. This will normally be around 1.00pm and 4.20pm in June/July for a few minutes. Having a quiet and private space to pray is often very much appreciated."
Letting Muslim staff work through lunch so they can leave earlier is one compromise. Considering their needs for staff trips or celebrations would be another. For example, not taking everyone out for a work meal during Ramadan.
Night shifts
Muslims are not bending the rules by working night shifts either, even though it would mean sleeping through much of the fasting period during the day.
Shaykh Ibrahim Mogra, assistant secretary general of the Muslim Council of Britain, tells IBTimes UK:
The fasting is only from dawn until sunset [...] The only thing is during the night there is the additional prayer which is offered in the mosques, which is a lengthy prayer in which the Quran is recited by specialist readers. But there's no reason a Muslim person cannot put in a night shift should that be the work schedule.

In terms of sleeping during the day while fasting, also there are no restrictions regarding that. A fasting person is allowed to sleep during the daytime. If for example they are on a 9-5 shift and they are home by 6pm, then they have at least another three hours and a bit to go until they break their fast. It is perfectly OK for them to go to sleep at 6pm and wake up in a couple of hours or so. Freshen up, do their prayer and get ready to break their fast at sunset.

So on both counts, no restrictions on sleeping in the day and no restrictions on working the night shift.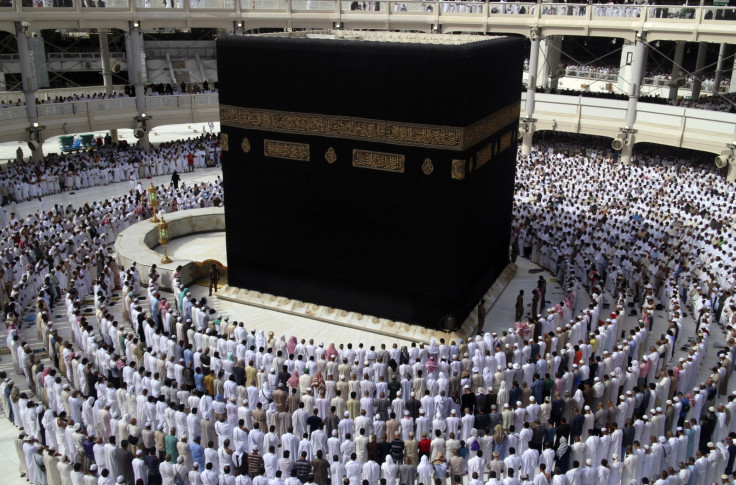 Talk
The important thing is dialogue. Employers should speak with their Muslim employees about Ramadan to iron out any issues because "there can't be a one-size-fits-all approach", Mogra says.
Each individual may have particular circumstances and they may express certain preferences. And if the company is able to accommodate those preferences, I'm sure they would be very much appreciated by the Muslim employee.

But they also acknowledge that it may not always be possible for their requests to be met. So it's a bit of give and take and accommodation in a way that the productivity of that Muslim employee does not diminish.

Just because we are fasting, it doesn't give us a reason to be lazy or less productive. The challenge is to be as productive as we would otherwise be even while we are fasting.
Have conversations, Daurka of Slater and Gordon says:
Find out if there are any concerns, especially because this year it's a particularly long day being in the summer. If there's going to be meetings, maybe schedule them for earlier on in the day rather than later on in the afternoon where their energy levels might be flagging.
Ramadan means a lot to Hussain. So does the thoughtfulness of his employer. He says:
Personally I see this blessed month as an opportunity to detoxify my mind, body and soul and use it as a stepping stone to enhance myself spiritually and grow closer to Allah (God), and strengthen my faith.

The sole purpose isn't to starve. A lot of Muslims, including myself, pray, read the Quran, study Islam and reflect upon life and those less fortunate around the world that don't have the luxuries of food and water. This is what Ramadan means to me.

My workplace have been brilliant with accommodating me. The firm and university have allowed me to start work at a later time and make up for the hours after usual closing hours. That is ideal for me as I believe I will be just as productive throughout the day.

This sort of understanding makes me want to work even harder. Kindness goes a long way.
© Copyright IBTimes 2023. All rights reserved.