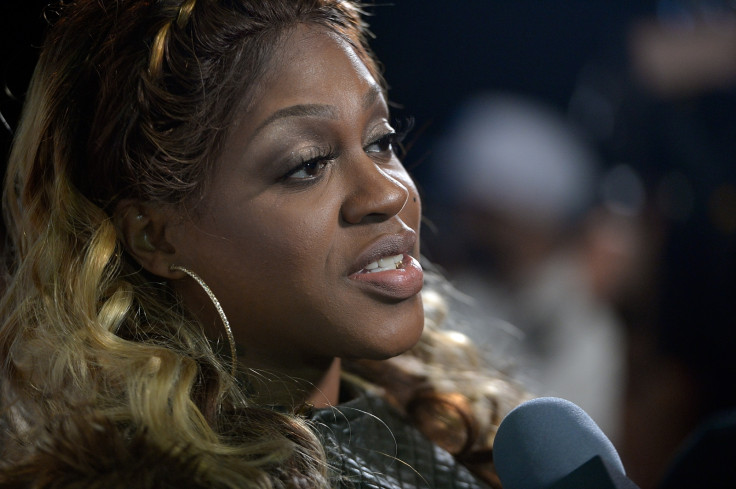 As millions of Muslims observe Ramadan, Lil' Mo has revealed that she too has embarked on a month of fasting. The hip-hop star, who is Christian, will be supporting her husband Karl Dargan during his Ramadan journey.
The 39-year-old reality star opened up about finally submitting to her husband in a post on Instagram, which shows her decked out in a black hijab gazing lovingly at her man.
The caption read: CIVILIZED with a side of SAVAGE!! #alhamdulillah #love #zawj #muslimah #thedargans #darganovereverything #doe #theBOXERSwife forever ameen!! @dynamiteko @thelilmoshow someone said I changed because of HIM. I thanked them for noticing.
Mo, whose real name is Cynthia Karen Loving, tied the knot with Dargan in 2014. After welcoming their first child together in 2015 they now have a total of eight children between them.
The R&B Divas: LA star continued: "Submission. Loyalty. Patience. Prayer. Fasting. Sacrifice. I never wanted to give up that control before. I'm such a BOSS the thought of me not RUNNIN THINGS made me cringe. But my husband said "stop acting like you have to take care of everything. Go lay down and rest. I got this".
"He got my ♥. God got US!! And please believe we are constantly TRIED. But we always make it through. That towel that was going to be thrown in becomes the throw that covers us at night. All I really wanted was to be HAPPY!! Have a great day. #day8 #ramadan2016."
Loving previously opened up about dating a Muslim man during an appearance on the Yolanda Adams Morning Show. "Everybody wants to know how you make it work. I'm learning how to speak Arabic," she said in 2014. "I'm not going to disrespect anyone's upbringing. I'm going to make it all blend so we have a blended family and we make it work. "