Raphael Varane has confirmed he turned down an offer to reunite with Jose Mourinho at Manchester United because he wants to continue his career at Real Madrid. The Portuguese boss was already heavily linked with the Frenchman during his time at Chelsea and recent reports in Spain claimed that he once again called the centre-back this summer to lure him to Old Trafford.
Mourinho forged a strong bond with the 23-year-old defender during his time at the Santiago Bernabeu, giving him a place in the starting line–up ahead of the likes of Sergio Ramos and Pepe despite only being a teenager. The Portuguese boss once named Varane as the best young defender in the world and reportedly tried to sign him for Chelsea during his tenure at Stamford Bridge.
Last month Cope reported that Mourinho called Varane once again to convince him to link up with him at United by doubling his Real Madrid wages with a €192,000-a-week [£160,000] offer. However, the report added that the centre-back decided to snub the proposal following a conversation with Zinedine Zidane.
The Real Madrid boss later admitted that the player turned down some big money move offers as he wanted to stay at the Champions League winners.
"Varane didn't want to go anywhere, even though some big offers came in for him," Zidane said in the press conference ahead of the La Liga game against Celta Vigo. "He's an important player, an international. He's important for the club and for me. He's shown that in the first two matches and his quality is still there. I've got four very good centre-backs and only two can play."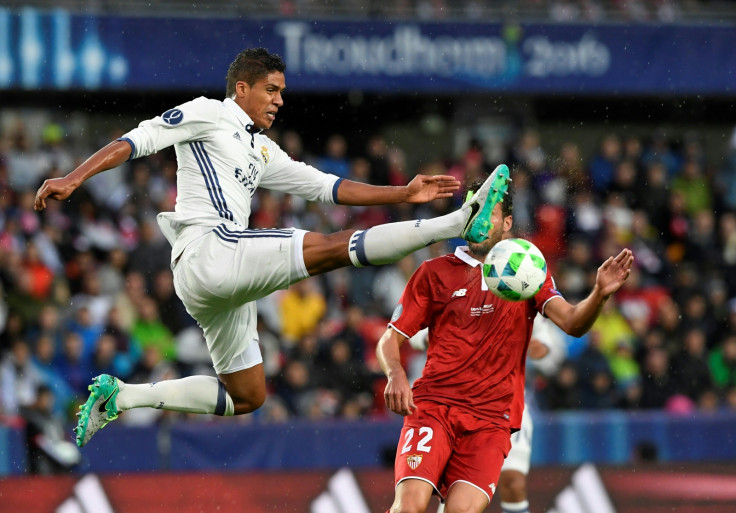 Varane himself has now confirmed the news during an interview with Canal +, although failing to address whether Mourinho's offer came before or after United signed Eric Bailly.
"Of course it's flattering. Manchester United are a very big club. But from the moment when Madrid and I are in sync on my project, there's no questions to ask yourself," Varane said. "I have always said I feel good in Madrid. It's not easy to say 'No' to Jose Mourinho, but you have to weigh up the pros and the cons. We're men, we have decisions to make and that's how it is."
"It was really that trust (from Zidane), that support which was important for me, and when I was reassured on that point, there was no question of it anymore."