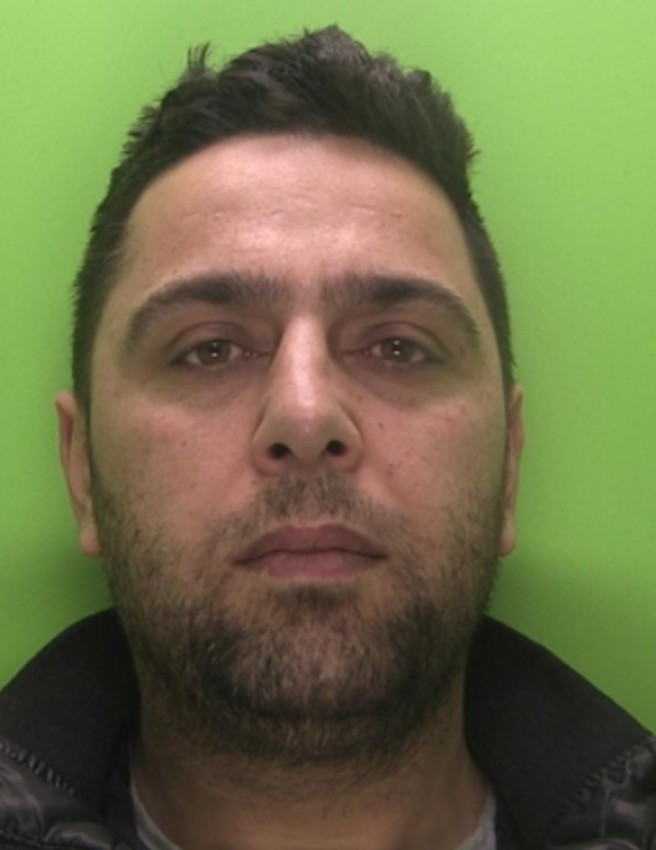 A man has been jailed for raping a woman who got into his car believing he was a taxi driver. Farhad Mostafa, 32, was found guilty at Nottingham Crown Court on 7 September. He attacked his victim on Elm Bank Drive on 4 February 2017.
During the trial, the court heard how the woman approached Mostafa along with two other men as they were attempting to jump start their car after she unsuccessfully attempted to flag down a taxi following a night out.
Believing the car was another taxi, the woman asked Mostafa for a lift. He agreed, and all three men and the woman got into the vehicle.
The two other men were dropped off before Mostafa drove to a garage to buy beer before trying to park on Elm Bank Drive. During this time, the court heard how Mostafa had put his hand on the woman's thigh, before she pushed it away and said "no".
After the car stopped, the victim then handed Mostafa £10 as 'payment' for the ride, which he accepted. She then attempted to get out the car but the doors were locked.
The woman then asked him to unlock the doors, but he refused before forcing himself on her and proceeding to rape his victim.
The victim eventually managed to escape the vehicle and phoned the police when she got home. Mostafa denied raping the woman when questioned by police.
The court heard how his DNA was recovered from a condom found at the scene and his fingerprints were found on the condom packet. Mostafa has now been jailed for six years after he was found guilty by a jury.
Detective Chief Inspector Leigh Sanders, from Nottinghamshire Police's Public Protection, said: "I'd like to commend the immense bravery shown by the victim during this investigation and trial following her terrifying ordeal.
"We hope Mostafa's conviction and sentence shows that we take all reports of rape and sexual assault extremely seriously.
"We encourage anyone who has been a victim of a rape or sexual assault - whether it is a recent or non-recent offence - to come forward and report it to us.
"Rape can happen to anyone. Some victims mistakenly think they are to blame, or fear they won't be taken seriously by police or that their integrity will be questioned. Others remain silent out of fear of repercussions from their attacker.
"I can assure them they will be treated with sensitivity, compassion and respect and we can offer them professional support."