Gaming technology firm Razer has released its slimmest gaming laptop, Razer Blade, a smaller version of the Razer Blade Pro laptop, which was simultaneously released. Both devices carry the same specifications with minor hardware differences.
The device is "Thinner than a Dime," stated Razer's CEO, Min-Liang Tan, at press conference. He added that the design of the ultrabook is influenced by MacBook Air unlike its predecessor, Razer Edge, a tablet with handheld controls.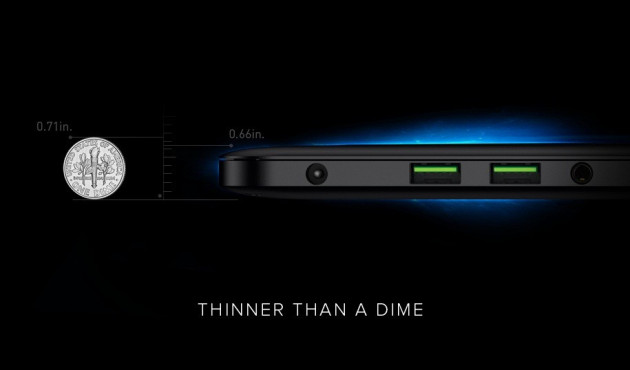 Razer Blade is a gaming ultrabook measuring as thin as 0.66 inches. Weighing 4.1lbs, the light weight device sports a 14 inch HD display supported by 1600x900 screen resolution with LED backlight. The device also features a built-in 1.3 megapixel full HD camera. For better effects, Razer has made the keyboard backlight enabled, which can be adjusted to the user's interest.
The device runs on Windows 8 operating system with fourth generation Intel core CPU processor (formerly codenamed Haswell).
With 8 GB of onboard memory, Blade comes with 128 GB SATA 3 storage with optional storage variants of 256 GB and 512 GB.
Running on NVIDIA's latest GeForce GTX 765M graphic processor, the device is supported by 2GB RAM for graphic intensive games. The device also supports Wifi and the latest Bluetooth 4.0 technology.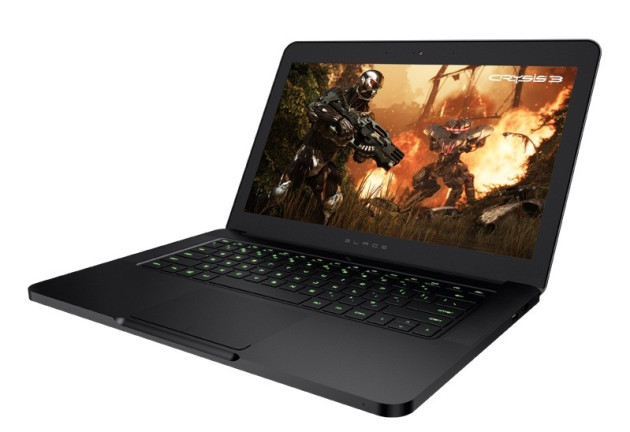 The ultra-portable laptop also features Dolby Home Theatre built-in speakers for a better gaming experience. Delivering up to six hours of battery life, the device includes a Qualcomm based Killer-Wireless High-performance networking adaptor, which gives five times the wireless speed compared to conventional adaptors.
The device will be launched in the US and Canada followed by other countries. The device can be pre-ordered from 3 June costing around £1184 ($1799 approx.).