RB Leipzig coach Ralph Hasenhuttl has criticised the form of midfielder Naby Keita, who is due to join Liverpool in the summer.
Keita, 22, has scored three goals in 16 Bundesliga appearances for Leipzig this season, compared to the eight goals in 31 games he registered for the German club last season.
The Guinea international was dropped to the bench for Leipzig's 1-1 draw with Hamburg on 27 January, but was restored to the starting line-up for the win at Borussia Monchengladbach last weekend.
Hasenhuttl said Keita's consistency had dropped since the midfielder agreed a £51m ($71m) deal last summer to move to Liverpool at the end of the current season.
"Naby is not as consistent this year as last year," the Leipzig coach was reported as saying by Sky Sports. "It's important that he brings his expectations back to normal levels.
"I'm not one who wants to motivate with fear. I don't immediately get the whip out in the classic sense and I don't kick the players nonstop."
Liverpool made an effort to bring forward Keita's transfer last month after selling Philippe Coutinho to Barcelona, with reports suggesting that Leipzig were demanding an extra payment of £18m to conclude the transfer in January.
"We won't allow Liverpool to sign him early," Leipzig director Ralf Rangnick was reported as saying.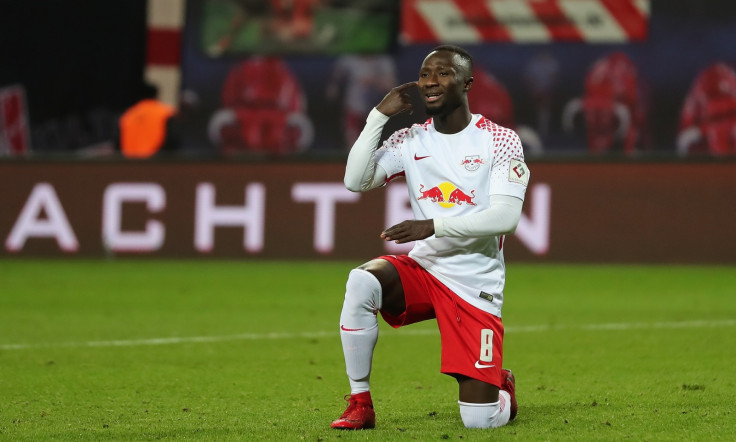 "They have shown renewed interest to bring him in during this transfer window.
"As everyone knows, we are not a selling club, therefore it would only have been possible had we reached a mutual agreement involving an exorbitant additional fee. That is not the case."
Liverpool strengthened their backline by signing Virgil van Dijk from Southampton for £75m last month, a world-record fee for a defender.
The Reds have conceded 31 goals in their 26 Premier League games this season, the second-worst defensive record in the top six.