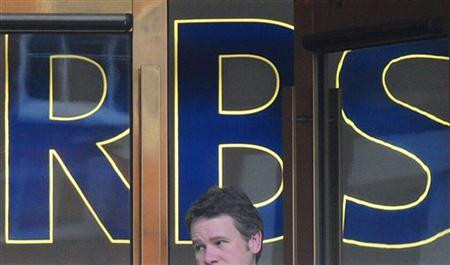 RBS shares have fallen on the FTSE 100 as it emerged that American Express had joined the bidding for its Worldpay, payment processing.
The division, which RBS has been forced to sell by a European Commission ruling is set to fetch between 2.5 and 3 billion pounds after buyout groups bring in commercial partners to the auction now featuring around six bidders or consortiums that are known.
They include CVC Capital Partners (who have combined with French IT services group Atos Origin), Canada's Moneris Solutions, TPG , Warburg Pincus and joint suitors Advent International and Bain Capital.
RBS' 318 ex-William & Glyn branches are also being sold under the European Commission ruling with Spain's Santander and National Australia Bank now conducting detailed due diligence.
Bidders for World Pay are likely to face challenges in running a business which is well intergrated with RBS with Permira and Amex the latest to join.
Five bids, including four from private equity firms, were last month included to move through to a second round of bidding for WorldPay, sources added.
Shares in Royal Bank of Scotland, 83 pct state owned were down 0.26 pence (10:26 am) to 46.99.