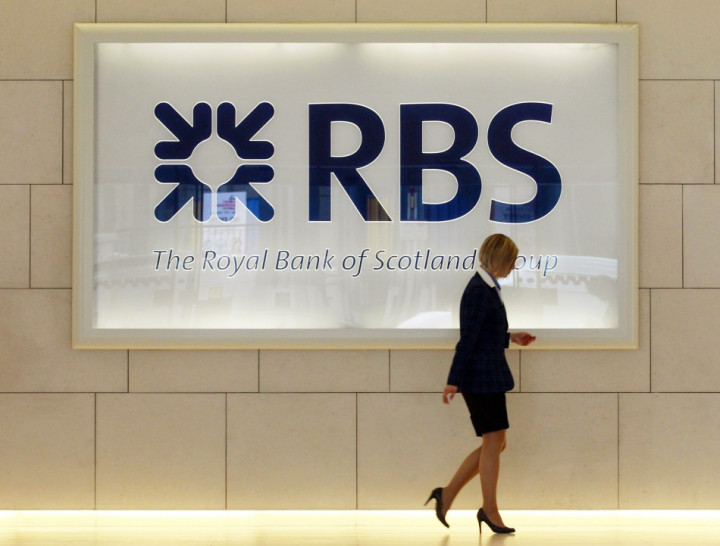 RBS shares slumped on the London Stock Exchange amid a fog of uncertainty around the Treasury's strategy to return the state-owned bank to the private sector.
After RBS lost its chief executive, Stephen Hester, in a shock departure, the bank is unlikely be privatised before the next parliament in 2015 and the Treasury is considering splitting its investment and retail businesses into two separate entities.
Its share price closed down 4.57% at 289.91p today (21 June) - well below what the government paid during the financial crisis to save RBS from bankruptcy after it was deemed "too big to fail".
The average price the government paid to purchase RBS shares during the bailout, which came in two stages, was 502.26p per share. RBS, which is 81%-owned by the taxpayer, calculates that to break even the average sale price will have to be 440.64p.
The government's strategy on exactly how and when it will return the bank to the private sector remains opaque, despite Chancellor George Osborne's recent statements on its future during his annual Mansion House speech in the City of London.
Osborne indicated that RBS would not be sold, as he had hoped, before the next parliament in 2015.
"I don't want a quick sale of our RBS shares. I want the right sale for British people," Osborne told financiers.
"I will only sell our stake in RBS when we feel the bank is fully able to support our economy and when we get good value for you, the taxpayer. In our judgment, when it comes to RBS that moment is some way off."
He also said the government was considering splitting the bank into "good" and "bad" units, with riskier assets linked to its investment banking business being hived off.
While this would meet the criteria for RBS reform - converting it into a UK economy-focused bank supporting lending to consumers and small firms - it shrinks the growth potential offered by riskier assets and makes it less attractive in the eyes of many investors.
Speculation that RBS was nearing privatisation was fuelled by Hester declaring that the balance sheet had been transformed. He had returned RBS to profit in the opening three months of 2013 - £826m ($1.3bn, €978m) pre-tax - its first since 2011.
Fees returned to government
However, Hester was suddenly ousted by the RBS board, amid rumours of a nod from Osborne, and will leave by the end of the year.
RBS directors said they wanted someone new to manage the reprivatisation phase of the bank's transition as Hester had completed the balance sheet reforms that had seen its toxic assets sold-off or wind down. No replacement has been announced.
RBS has already returned £5.5bn in fees to the government. Accounting for inflation and deducting the fees paid back so far, the government would need to make around £46bn from the sale of its RBS stake just to break even.
Lloyds, in which the government owns a 39% stake following a financial crisis bailout, is much closer to reprivatisation.
Osborne said it was in a "good position" and the government was "actively considering options for share sales" in Lloyds.
"Of course, we will only proceed if we get value for the taxpayer and we have no pre-fixed timescale or method of disposal," he said.