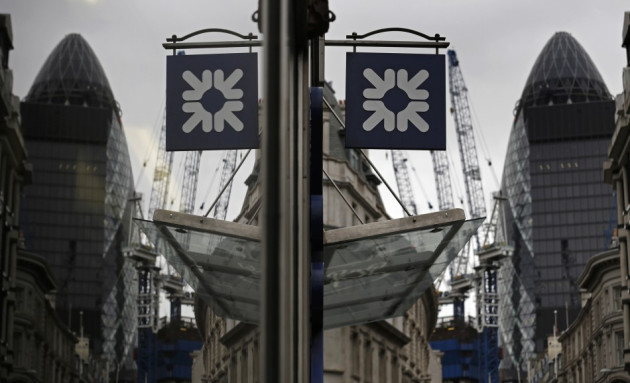 A unit of the Royal Bank of Scotland will pay more than $150m in charges to settle allegations that it misled investors in the US subprime mortgage market which collapsed in 2008.
Many major investment banks have been engulfed in litigation as the legacy of selling mortgage-backed securities (subprimes) catches up with them.
The subprime market, which was extremely lucrative before it collapsed, involved banks selling and reselling mortgages to customers and themselves, which ultimately turned out to be junk and not worth as much as people thought they were.
Mortgage-backed securities, also known as asset-backed securities (ABS), are financial products backed by a loan, lease or receivables against assets other than real estate.
They were largely to blame for the credit crisis of 2007 and 2008.
The unit of RBS, known as RBS Securities, which engaged in the selling of subprime mortgages agreed to settle with American regulators in the Securities and Exchange Commission (SEC).
The SEC's civil suit against RBS Securities charged that the unit of the bank "misled investors about the quality and safety of their investments" in $2.2bn worth of mortgages it sold in 2007. That caused investors to lose at least $80m.
The SEC said that RBS Securities "knew or should have known" that almost 30% of the underlying home mortgages acquired for the security were so far below the company's own standards "that they should have been kicked out of the offering entirely".
George Canellos, co-director of the SEC's Division of Enforcement said: "In its rush to meet a deadline set by the seller of these loans, RBS cut corners and failed to complete adequate due diligence, with predictable results."
US regulators, the government and injured investors have sued a number of banks for billions of dollars over losses incurred on subprime mortgage-backed securities that collapsed in value in the economic crisis.
JPM has negotiated a tentative $13bn (£8bn, €9.5bn) settlement with authorities to put an end to a raft of government mortgage product-related probes but was still open to criminal liability.
JPM has set aside a total of $23bn to pay for legal issues, and faces more than a dozen probes globally.