Fans eager to get their hands on the new iPad have already started to queue up at Apple's Regent Street store, with the Retina Display tablet still another three days away.
Self-confessed Apple fan-boys Zohaib and Ali started to queue at the central London shop on Saturday a full six days before the new iPad is due to go on sale around the world.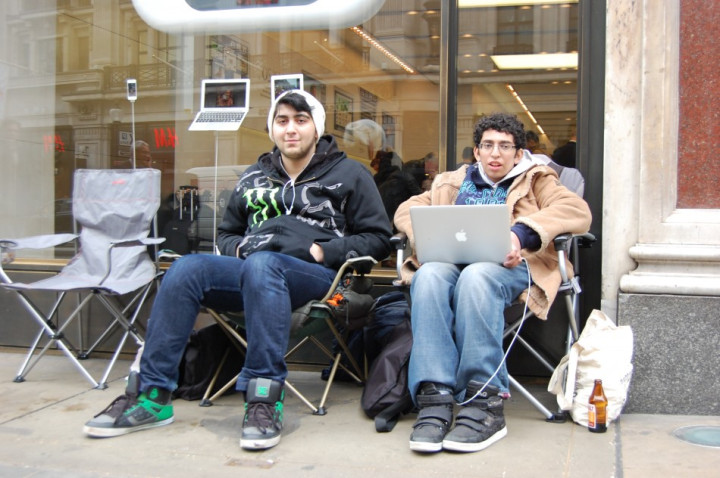 "We're here because the iPad just got even better," said an excited Zohaib as he and friend Ali sat in folding chairs surrounded by sleeping bags and thermos flasks.
Ali said that the reaction from passers-by was both good and bad. "The bad reactions were people just laughing at us. They were calling us crazy, mad, insane...but a lot of people have been nice with us as well."
The staff of Apple's vast Regent Street store were happy for the two to camp out, offering use of the store's toilets, Wi-Fi and power sockets for Zohaib's MacBook Pro and iPad 2 - which we clocked already sporting the new iPad's wallpaper, as well as the new iPhoto app.
Given that the two fans - who met when queueing for Fifa 12 at a Game shop - would be splashed across news bulletins next Friday, we asked if they do extreme queuing for the fame and the publicity.
Ali said: "It's to show our report for Apple and we're a bunch of fan boys." Zohaib added that the new iPad is completely sold out online and he knew that queueing for days would be a sure-fire way of getting one as soon as possible.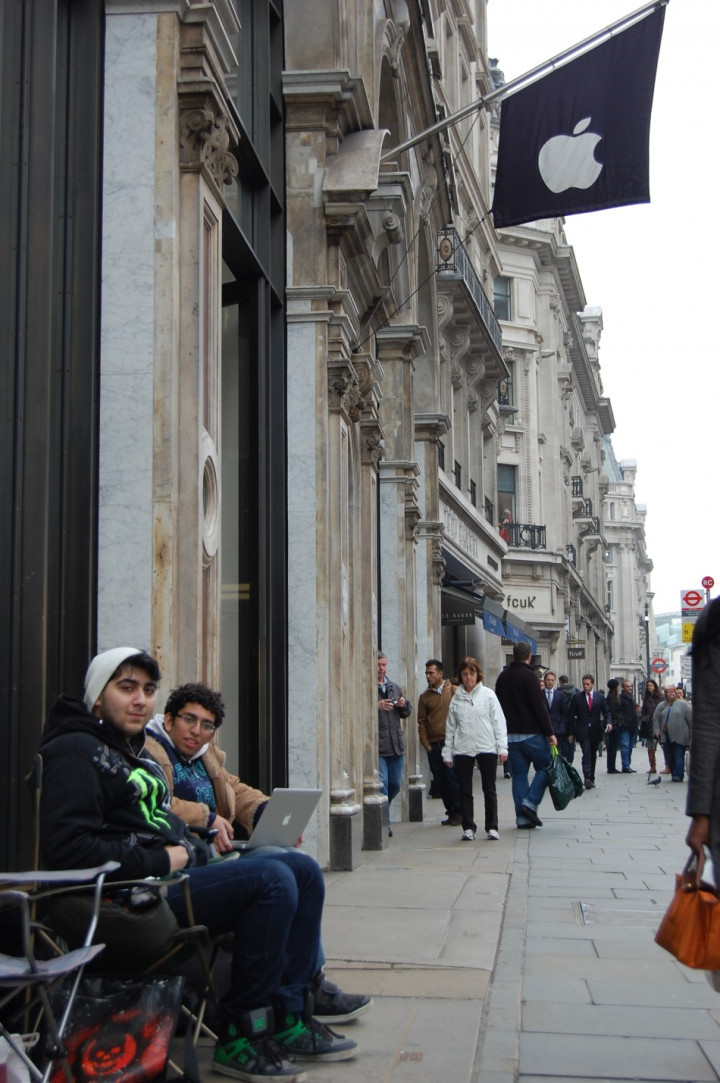 But it's not just an Apple obsession, Zohaib was recently first to pick up a PlayStation Vita, and in doing so won a Sony home cinema system. Ali added: "We must have been to every launch ever."
Both are getting the 64GB iPad with 3G and the pair told us that five more friends - all of whom met while queueing for product launches - will be joining them on Wednesday.
Zohaib told us that he will be tweeting from his place at the front of the queue in the run-up to the big day, his Twitter name is @zoobeekid001.
The new iPad goes on sale on Friday, 16 March when thousands of Apple fans are expected to descend on Apple Stores nationwide to get their hands on the tablet.