Arsenal manager Arsene Wenger has revealed defender Hector Bellerin is "not back to his level" since he returned from injury and admitted the full-back is "ready to play with pain".
The 22-year-old picked up a knock while on international duty with Spain Under-21s in October. He carried an ankle issue for several weeks before suffering a setback in November, which forced him to spend over four weeks on the sidelines.
In addition to this, Bellerin picked up another injury, this time in training, which saw him spend 10 days on the sidelines in January. Wenger refused to suggest that the Spaniard needs to undergo a surgery and explains that "bad habits" picked up by the right-back has seen him forget how to defend for the Gunners since his injury return.
"He has not come back to his level since he has been injured. I think for a while, he was still feeling the ankle. Then you get bad habits and you forget that your job first is to defend and win challenges because you protect yourself a little bit," Wenger explained, as quoted by the Daily Mail.
"He is trying to focus on what is important again, to defend well. He is a guy who is genuinely Arsenal and wants to do well. He's ready to play with pain."
Bellerin is likely to get a call from Spain Under-21 manager Albert Celades for the European Under-21 championship in June. Wenger claims his defender will have less time to prepare for the next season, if he gets selected for the summer's European championship in Poland.
"It's not ideal after a long season. He should have a rest and prepare for next season. The Spanish players love to play for their country, and I think he will go as he loves to play for Spain," the Arsenal manager explained.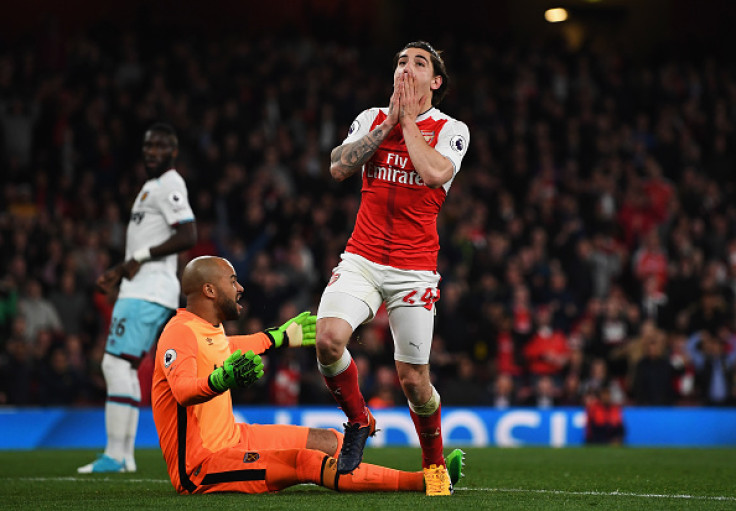 Wenger will take his men to the Riverside Stadium as Arsenal take on Middlesbrough in the Premier League clash on 17 April. The north London side suffered four defeats in their last four away league matches and the Frenchman will be hopeful his side will bounce back against Boro on Monday.