Rafael Nadal is not looking to battle Roger Federer and regain his world number one ranking ahead of his return to action at the Mexican Open.
Nadal is all set for Acapulco this week as he will feature competitively for the first time since withdrawing from his Australian Open quarter-final tie with Marin Cilic last month due to a hip problem.
The injury setback only added to Nadal's woes after he had to withdraw from the ATP Finals in London due to a knee issue in November last year.
However, he has fully recovered now and is ready to kick-start his 2018 season by going one better than last year and winning the hard court event.
"I am happy to be here. I feel recovered from what happened in Melbourne," Nadal said in an ATP World Tour interview. "I took a couple of weeks of rest and have been working hard on rehabilitation. Last week, I started practicing hard and I feel ready.
"It's [the injury problems] part of my career too, no? So it's not the first time. Of course, it's tough and disappointing when you feel ready to compete well.
"For me, it was a good chance to be fighting for an important title in Australia, but it happened and I can't complain, I have to keep going, keep working and that's what I did. Just try to be positive and I'm here to try to be ready to compete at my highest level."
Nadal's withdrawal in Melbourne, along with Federer's recent triumph at the Rotterdam Open, saw the Spaniard lose his world number one ranking to his long-time rival.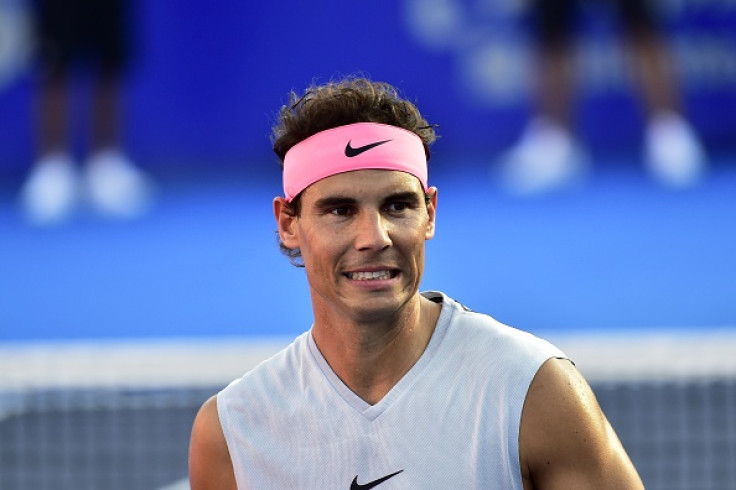 But the 16-time Grand Slam winner is only focused on remaining healthy and playing the events in his schedule rather than regaining the top spot in the rankings.
"I don't know [about emulating 2017], the most important thing for me is to be healthy, have the chance to work the way I want to work and play well," Nadal added.
"I don't want to fight for that [world number one ranking], I want to do my calendar and then we'll see what's going on. It's great and incredible to see him [Federer] back to the world number one. Congratulations to him, he did so well for the last year, so he deserves it."
Nadal's opening match in the event takes place on Tuesday, 27 February, against his compatriot Feliciano Lopez.