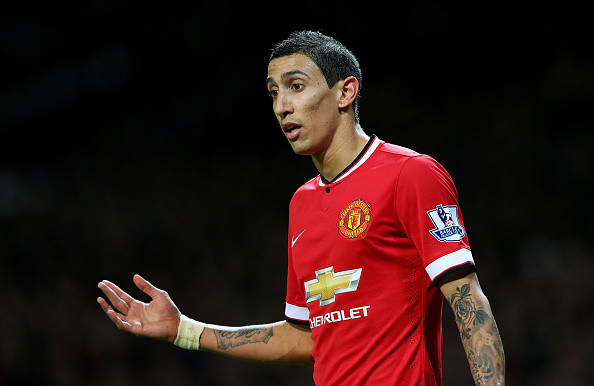 Real Madrid manager Carlo Ancelotti has claimed that even though Manchester United star Angel Di Maria has a special energy to make the difference in games, he also "used to lose control sometimes and misplace important passes".
The Argentinian international was a crucial asset for Ancelotti last season, helping Los Blancos to secure both the Champions League and the Copa del Rey.
However, Di Maria was said to believe the president and club board didn't value him enough and urged Real Madrid to let him go from the beginning of the summer.
In this manner and even though Di Maria didn't complete his record £59.7m move from the Santiago Bernabeu to Old Trafford until late in the transfer window, Real Madrid secure the services of World Cup star James Rodriguez for £63m as his replacement.
When questioned during an interview with Onda Cero whether Rodriguez has already managed to replace the current United star, Ancelotti said: "When we thought about replacing Di Maria we firstly thought of James because he could play not only as forward but also in midfield. He is not only a quality player.
"But people should think twice before saying that James can fill Di Maria's boots, because they're very different players. Di Maria is very dynamic, very energetic. James is more controlled.
"Di Maria could take matches by storm with his energy, but he also used to lose control sometimes, misplacing important passes. But I am pleased [with] Di Maria because he helped us a lot to win the Champions League."
The Argentinian made an a stellar impact on Louis van Gaal's new-look formation in his first five games, scoring three goals and receiving the club's Player of the Month award for September.
However, he has looked more subdued during the recent games against Chelsea, Manchester City and Crystal Palace.
Speaking to Mirror, van Gaal himself recently also criticised Di Maria for being too indulgent.
"Sometimes you cannot dribble, so you have to make it a passing game, and Di Maria is not a player who wants to give a pass every time he gets the ball," he said.
"But in this case we needed that and not dribbles. Therefore he lost the ball a lot and that was not good for the balance of the team."