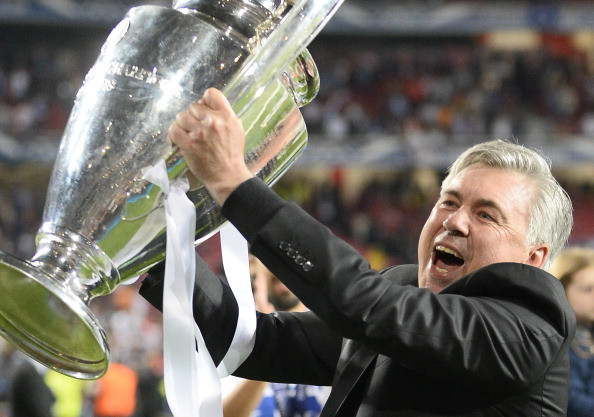 Real Madrid boss Carlo Ancelotti has equalled Jose Mourinho's record of 15 victories in a row for Los Blancos after beating Basel 1-0 in their Champions League game on Wednesday 26 November.
Miguel Muñoz was the first Real Madrid manager to achieve the impressive run in the 1960-61 campaign, while the current Chelsea manager repeated the challenge in 2011-12, leading his side to 10 La Liga victories and five in the Champions League between 24 September and 7 December 2011 before a 3-1 defeat with Barcelona at the Santiago Bernabeu.
After a slow start to the campaign, with back-to-back defeats against Real Sociedad and Atletico Madrid, Ancelotti's side have secured and impressive 15-game victory run, scoring 57 goals while conceding only eight.
Since their previous victory over Basel on 16 September Los Blancos have won nine games in La Liga – including against Barcelona – five in the Champions League and another in the Copa del Rey.
And if Real Madrid secure the three points in their La Liga visit to Malaga on Saturday 29 November, Ancelotti will become the first manager to get more than 15 consecutive victories for Los Blancos – beating Mourinho.
Speaking after the win over Basel about the record, Ancelotti said: "It's a good run but the season is very long and now we have start thinking about our next game.
"We have to think about improving this run we have strung together. Anything we do that can put us into the club's history books is a good thing. A large part of the merit is down to the players who are having a fantastic season."
After winning their first five Champions League group games, Ancelotti has the chance to equal another of Mourinho's club records at Real Madrid, when in 2011-12 the Portuguese boss ended the group stage with a perfect run.