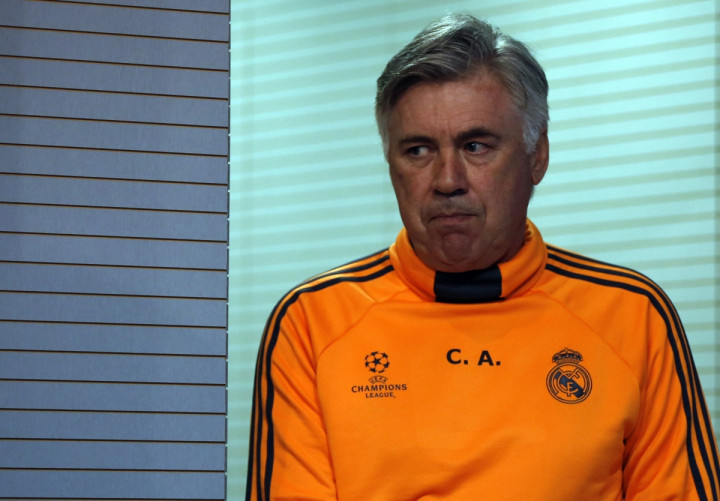 Real Madrid manager Carlo Ancelotti has confirmed Manchester United top target Angel Di Maria has asked them to leave the Santiago Bernabeu this summer – although he will be happy to keep him should no clubs reach an agreement with both the player and the Spanish giants before the end of the transfer window.
The Argentinian international has been heavily tipped to leave the Champions League winners since the beginning of the summer - especially after World Cup sensation James Rodriguez arrived at the club for around £63m to replace him.
According to the reports, Di Maria feels the Spanish giants don't value him enough as they have proved during the two last summers by signing first Gareth Bale and then Rodriguez to replace him.
Furthermore, Real Madrid president Florentino Perez has refused to meet his high salary demands of around €8m (£6m) a year after taxes and even though Ancelotti wants him to stay the club are reportedly ready to let him go should any club meet his €65m (£52m) demands.
And while both Manchester United and Paris Saint-Germain are closely monitoring the situation, now Ancelotti has confirmed the player wants to leave.
"Di Maria asked us to leave in the summer and refused an offer to renew his contract," Ancelotti said during a press conference ahead of the Spanish Super Cup secong leg game against Atletico Madrid.
"He is seeking a solution but if when the (transfer) market finishes he is still here, he will work with us as he did last year. There is no problem on it".
United have already signed Luke Shaw, Ander Herrera and Marcos Rojo but manager Louis Van gaal recently admitted the squad still lacked a player like Di Maria.
"At this moment, we have five number nines and four number 10s – and we don't have any wingers to give us attacking width," he said.
"Or, I should say, we don't have wingers of the highest level, like Ronaldo or Di Maria or somebody like that. So, I have to play another way –and you have seen that already. I only buy when I think we need to buy –the position that is necessary."