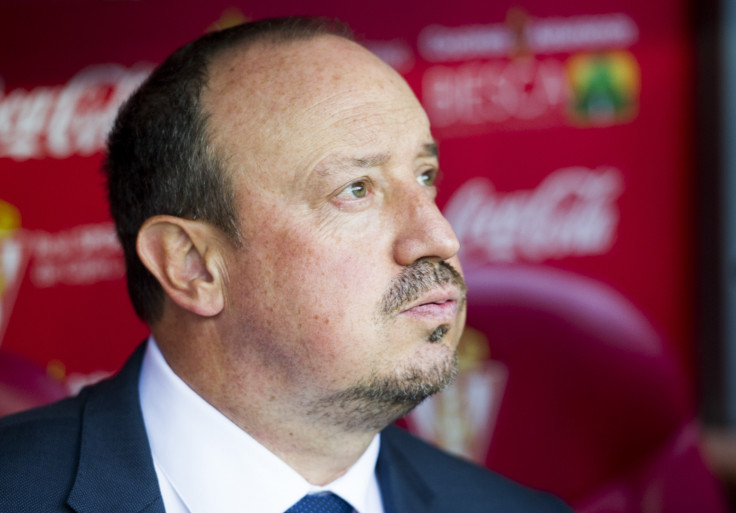 Real Madrid manager Rafael Benitez has claimed his relationship with Steven Gerrard during his time together at Liverpool "was good" despite the club legend claiming the opposite. The former England captain recently revealed in his new autobiography, My Story, that there was a "frostiness" between him and Benitez during his time at Anfield and he did not "think Rafa liked me as a person" as there was "no bond between us".
But Benitez denied those accusations while suggesting the LA Galaxy player just wants to sell his book. He said, as quoted by the Guardian: "I have read the quotes and I believe he is wrong. Out of the respect that I have for Stevie and for the value and appreciation I have for him, and for Liverpool and the supporters, I think it's best to just let it pass. He has brought out a book and now I'm the Real Madrid manager, that sells."
When asked by the Spanish reporters about that ahead of Real Madrid's La Liga game against Granada on 19 September, Benitez was quoted by AS as saying: "This is not the time to get into this but he's a phenomenal player and my relationship with him was good, it can remain so if he so wishes. He [helped] us win many games so everything I will say about him would be good things."
Meanwhile, Benitez has confirmed that former Tottenham star Gareth Bale will be out of action for around three weeks, leaving his participation for Wales in the Euro 2016 qualifiers against Bosnia-Herzegovina on 10 October and Andorra three days later in doubt.
Bale suffered a "soleus muscle injury in his left leg" during the 4-0 victory over Shakhtar Donetsk in the Champions League. The Real manager said: "We don't know if Bale will be out for two or three weeks, we're optimistic as it's a minor injury."
Wales just need a point to qualify for next year's European Championship and Bale has been a key component of the national side's success in Group B. Asked whether Real Madrid could request that Wales avoid from calling him up to play, Benitez said: "That's hypothetical. I don't know if he will be out for two or three weeks. I know the Welsh national team coach and could call him, but they have their interests and we have ours."