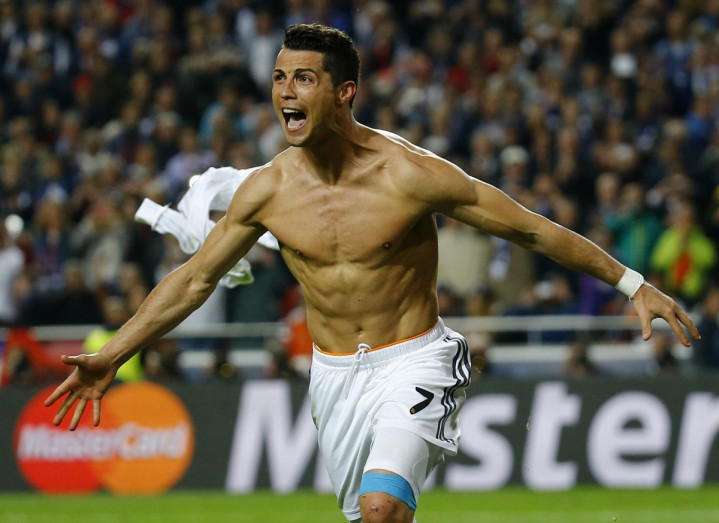 Real Madrid manager Carlo Ancelotti has denied reports Cristiano Ronaldo is suffering with a chronic knee injury and claims the Portuguese star is fully fit and ready to play against Atletico Madrid on Saturday 13 September.
Ronaldo's fitness has been under scrutiny since last season due to tendonitis in his knee, with some reports claiming his future was in danger if he didn't take a break from playing.
The Portuguese missed the Copa del Rey final last year and he struggled to make an impact with Portugal during the World Cup.
Ronaldo's injuries have reopened speculation regarding a possible long-term injury.
The former Manchester United star had a back problem earlier in the season during the Spanish Super Cup against Atletico Madrid, while he missed both the La Liga defeat to Real Sociedad and Portugal's European Championship qualifier against Albania, where his country lost 0-1.
However, Ancelotti played down the injury and said the Portuguese star was ready for the Madrid derby on 13 September.
"Cristiano is in optimum physical condition. He has no problem, has trained very well. He doesn't have a chronic injury. Last season he had a different injury and now another. It's nothing chronic," Ancelotti said, according to AS, during the press conference ahead of the Atletico Madrid clash.
"He plays when he's alright, when he's not tired or risking injuries. I don't think he played too much last season, he played those games in which he wasn't risking anything. We handled him well, he scored a lot of goals."
When asked whether he believed Atletico was a violent team, Ancelotti said: "No. They're intense and aggressive. Football is a sport for men and not for little girls."
"Every team have their own style that depends on the players' skills. We will try to play the game the way we want to play it. If we're able to do that, we have a good change to win. We play different because or players are different as well.
Meanwhile, the manager hailed the arrival of Javier 'Chicharito' Hernandez from Manchester United, but confirmed the Mexican striker will not have a starting role against Atletico.
"We're happy, not only because we signed a good goalscorer but also because we signed an excellent person who loves to be here," he said. "He's not going to start tomorrow but I think he will be very useful throughout the match. Karim [Benzema] helps the midfielders a lot, Chicharito is very good at attacking the defensive line. They're different."