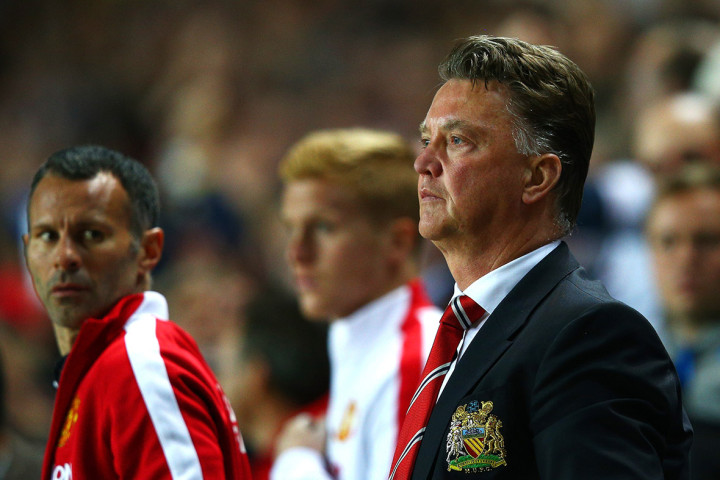 Manchester United manager Louis van Gaal has revealed that Radamel Falcao has confirmed his ability and 'readiness' in just his first training session with the club.
However, the Dutchman admits that such statements will put added pressure on the Colombian international and realises it's not the right thing to do.
"Today in training he got one ball and it was in the goal so he confirmed [his readiness] in his first training session with me. But, when I say this, I put too much pressure on him and that's not good," van Gaal said, as quoted in Goal.
"I know it's very difficult to come from another club to Manchester United in a new process," he said.
Falcao was among six high profile signings United made this summer with a total outlay of over £150m. But the former Bayern Munch manager has dispelled fears regarding the squad composition involving so many forward players and how they will all fit in.
"How do you fit all the players? We bought five, one player is on loan here and maybe we can buy him - that's Falcao - and we let go 14 players. So how to fit these players in is not so difficult when you let go 14 players and only six players come in their place," the Dutchman explained.
Van Gaal believes the rest of the places in the squad will be taken by the youth players and insists that he is open to giving the younger players a chance to shine and is hoping the players embrace the chance and make the most of the opportunities that come their way.
"We need also the youth education, which is the philosophy of Manchester United also. Because of this policy we give youth players a chance but the question is if they take the chance," the United manager remarked.
"It is, of course, more risky but I think it's the only way to do it and I think Manchester United have always had homegrown players in the squad and that's the way to do it.
However, even though he is willing to give youth a chance when he sees fit, van Gaal has admitted that he will never have doubts when it comes to signing strikers of Falcao's quality to improve the squad.
"We have to be fair because, for example, I see that we have a lot of youth that can fit in, it's only [fair] that they have to take the chance to play football and I have to put them in the squad but, when you can hire or buy a player like Falcao then I don't have doubts because he is one of the best strikers in the world and, when you see his record, it's unbelievable," van Gaal concluded.