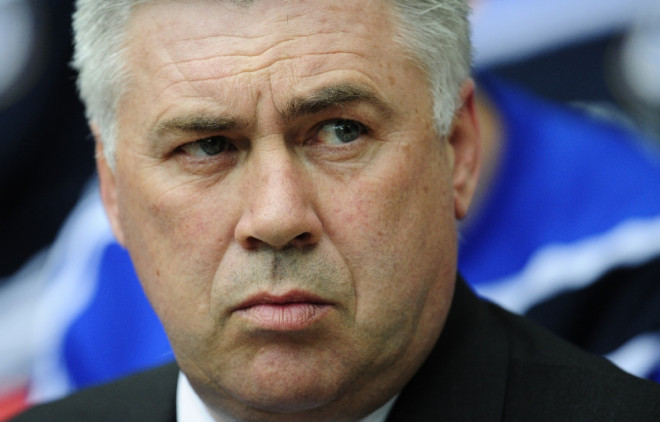 Real Madrid president Florentino Perez has claimed that Sir Alex Ferguson asked Carlo Ancelotti to replace him at Manchester United last summer – but the Paris Saint Germain boss chose the Bernabeu instead.
Reports last summer claimed that Ferguson considered Ancelotti as a candidate to succeed him at Old Trafford, before David Moyes was handed a six-year contract.
And now Perez has corroborated those reports in an interview with radio station Cope, claiming that Ferguson asked Ancelotti to replace him at Old Trafford.
"Manchester United wanted him [Ancelotti] last year. He told me that Ferguson asked him to be his replacement."
Recent reports claimed that United considered Ancelotti once again this year before appointing Louis Van gaal following Moyes' departure.
Questioned about these rumours, Perez said: "Possibly United wanted him this year (as well) but I don't know. I can only assure you that they wanted him last year."
The Italian manager matched Liverpool legend Bob Paisley's record on Saturday by securing his third Champions League trophy with Real Madrid – having already won the competition twice at AC Milan.
Some reports claimed earlier this month that Real Madrid will part ways with the Italian boss should he fail to win the Champions League, but Perez denied it.
"No. I have read that but the season was already good" Perez said. "Winning is always better and can consolidate complicated situations but it was not our case.
"We have a project that I just started with a new coach. We will continue to improve but we need time and stability."
Perez also revealed that he initially tried to sign Ancelotti in 2009 but the Italian boss decided instead to join Chelsea, who went on to win the Premier League and FA Cup Double in 2010.