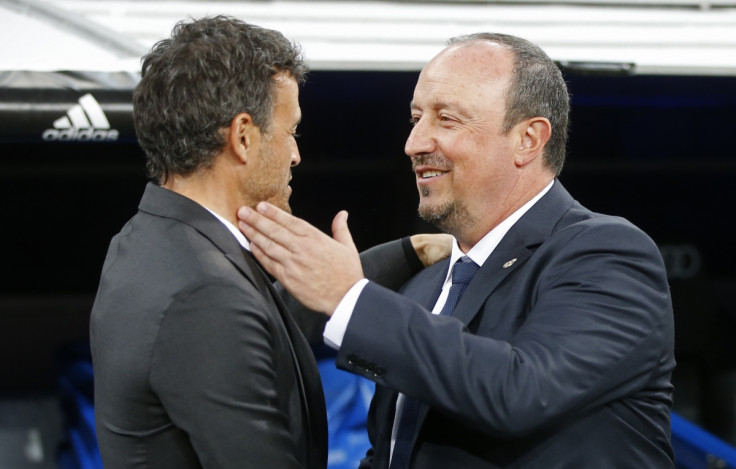 Real Madrid boss Rafael Benitez has denied reports of a rift with Cristiano Ronaldo, saying he has "no problem" with the Portuguese forward.
Real's all-time record goal scorer has been consistently linked with Manchester United and Paris Saint-Germain amid rumours that he is unhappy playing under Benitez. A report in El Confidential claimed Ronaldo had told Real president Florentino Perez that the club "will not win a single title" with Benitez as coach in early November.
However, Benitez denied he had any issues with the three-time Ballon d'Or winner before Real's Champions League clash against Shakhtar Donetsk. "No [conflict], absolutely not. Cristiano is a fantastic player and is crucial for us," Benitez was quoted as saying by Real's official website.
Benitez is under immense pressure after Real were thrashed 4-0 by Barcelona at home, but the former Liverpool boss feels reports of a crisis at the Santiago Bernabeu are greatly exaggerated.
"I've been in football many years. I'm confident that two defeats won't change all the good that was done before," he said.
"We've had difficulties in these past two games (against Barcelona and Sevilla). What we have to do is stick together to keep on doing as well as we had beforehand.
"The group has quality and professionalism and we all have to move in the same direction to achieve the results that we want."
Summer overhaul?
Spanish football journalist Guillem Balague believes both Ronaldo and Benitez are unlikely to be at the Bernabeu next season.
"If you are talking now, then I am pretty sure that Florentino will think of something different," he told Sky Sports.
"And I think it will be unfair as given the chance, time and confidence, then [Benitez] can improve pretty much any side in the world, as he showed with many teams in the past.
"But there are other things going on here, there is pressure being exerted from people outside the club, so he gets kicked out."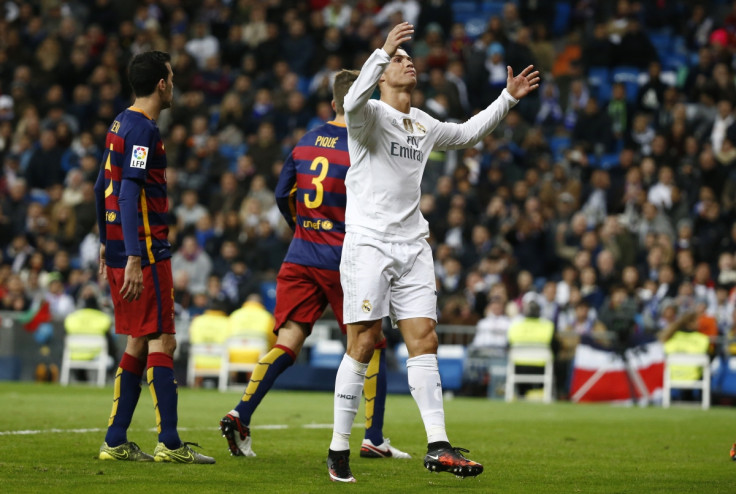 Ronaldo has a contract with Real until 2018, but Balague thinks the Portugal captain will be sold in the summer to fund a rebuilding of the squad.
"Very cleverly Real Madrid are trying to make it look like he wants to go, and that he deserves to go," he said.
"Perhaps names will be mentioned of future players, and make a list of the best players in the world and they will be linked to Real Madrid in the next few months – Sergio Aguero, Eden Hazard – because they are going to be looking for the next big thing now."