Real Madrid have been named the world's most valuable football club for the fourth successive year by Forbes magazine.
The Spanish giants won a record 11th European Cup last season and are now worth $3.65bn (£2.76bn; €3.28bn) – a 12% increase from 2015.
However, they dropped down to the second place on the list of the world's most valuable sports teams, with NFL side Dallas Cowboys in the first place with a value of $4bn.
It is the first time a non-football association sports team has topped the Forbes list since its inception in 2011.
Barcelona retained the Spanish league title last campaign and are the third most valuable sports team at $3.55bn.
The Catalan club will begin renovating their Camp Nou stadium next year to increase its capacity to 105,000, with Forbes expecting the increased gate revenue to help it close the gap on arch rivals Real.
Manchester United, valued at $3.32bn, are the highest-ranked British sports team at fifth. The Red Devils had the highest debt load of any of the top 25 most valuable teams.
Of the other Premier League clubs, Arsenal are 23rd on the list, followed by Manchester City at 28, Chelsea at 36 and Liverpool at 41.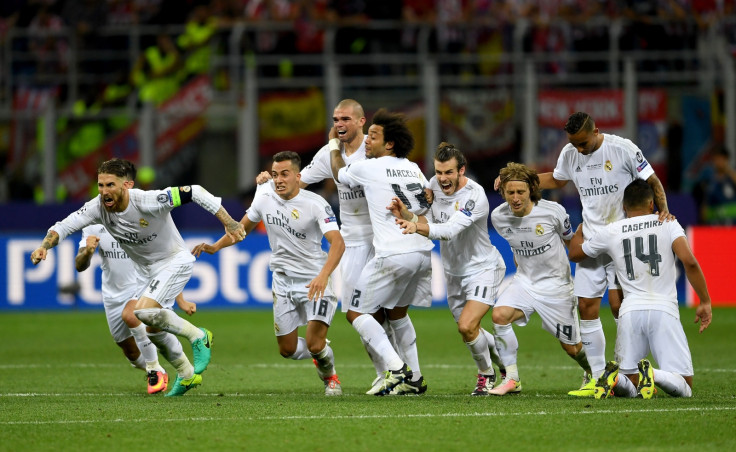 "The Cowboys are the poster child for the NFL's ability to make bank, with a sports-team record $270m in operating profit during the 2014 season, $75m more than any other franchise," Forbes said.
"Rich broadcast deals help raise the value of all NFL teams, but owner Jerry Jones separates the Cowboys from the pack by controlling and maximizing the revenue streams from his $1.2bn home, AT&T Stadium."
Formula One team Ferrari, which was placed 32nd on the list last year, dropped out of the top 50 entirely.
"F1's richest team is worth $1.35bn, flat from the previous year, but couldn't keep up with the exploding franchise values in team sports," Forbes said.