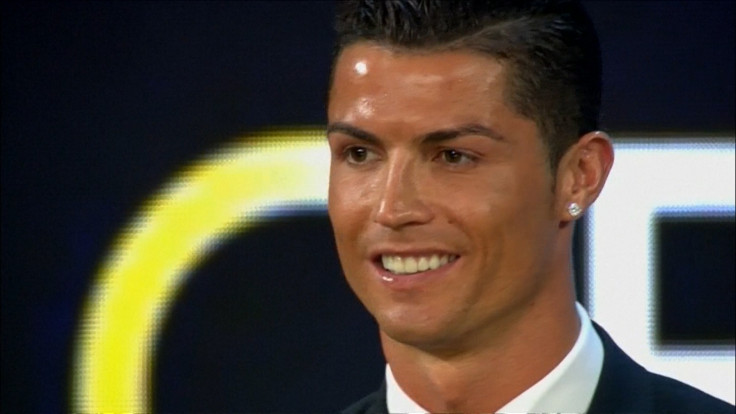 Cristiano Ronaldo has been criticised in Spain after hosting a big birthday party on Saturday 7 February following Real Madrid's humiliating 4-0 defeat against Atletico Madrid.
The former Manchester United star returned to action against Diego Simeone's side after missing the previous two games following his red card for lashing out at Edimar against Cordoba.
The Portugal international, who turned 30 on 5 February, was expected to be fresh to play in the Madrid derby but instead made one of his worst performance as a Real player, failing to have a single shot on target and losing the ball 19 times during the defeat.
Some criticised his poor performance but the worst came hours later after pictures of Ronaldo and other members of the squad emerged of them singing while celebrating his 30th birthday at a party with 150 guests.
Real Madrid fans fumed at the Portuguese star on social media while, according to several reports in Spain, some of Ronaldo's teammates, including captains Iker Casillas and Sergio Ramos, are reportedly ready to ask him for an explanation.
Even though most of squad were invited, many members decided not to attend the celebration following one of the club's most sobering days in recent memory.
However, according to the reports, Keylor Navas, Marcelo, Sami Khedira, Pepe, Fabio Coentrão, Luka Modric and James Rodríguez were at the party with Ronaldo.
After the criticism on social network, with Real Madrid fans prompting the hashtag #lafiestadeladeshonra (the dishonourable party), Ronaldo's agent Jorge Mendes was forced to come out in defence of his client.
"We chose a place just to go for dinner because we couldn't accommodate all of the family at his house. And his friends. When you have something completely private and you find yourself in a situation where there's a guy who filters the images, well you get angry. But you remain angry," Mendes said to Cadena Ser.
When asked about Ronaldo's mood after the defeat, Mendes added: "He was very angry, devastated with the situation.
"Cristiano is still the best professional in the world, the best ever. He told me 'I'm not going to stay for very long', but he had more than 40 children at the party and had to go. Cristiano didn't want to have the party on the 5th (the day of his birthday) because he couldn't. He wanted to respect the people who had come. It was also his niece's birthday. He was very angry about the defeat."