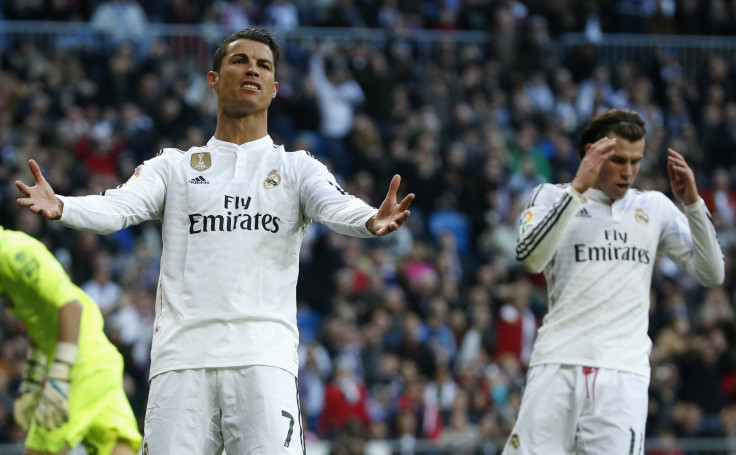 Real Madrid manager Carlo Ancelotti has once again been forced to come out in defence of Gareth Bale after the former Tottenham Hotspur star was accused of hogging the ball in a two-on-one situation with Karim Benzema during the 2-1 La Liga victory over Sevilla on Wednesday 4 February.
Bale has been subject to criticism before a ball has been kicked ahead of every Real Madrid game as, despite having the full support of his manager, he is failing to conquer the Spanish fans and journalists.
At the weekend, Bale was booed by some of his own fans at the Santiago Bernabeu during the victory over Real Sociedad, while in January he was heavily criticised for a couple of "selfish" incidents with his teammates.
Bale was made the scapegoat for the 2-1 defeat to Valencia on 4 January after ruining an opportunity to score when teammate Karim Benzema was in a better position to shoot, while in the following La Liga game against Espanyol, Cristiano Ronaldo rebuked the Wales international for opting to shoot instead of passing the ball to him.
The ex-Tottenham star almost repeated the same scenario against Sevilla when he made his own play instead of seeking the assistance of Benzema.
When asked about that in a press conference, Ancelotti looked annoyed by the insistence on the issue and responded: "That again? The run was fantastic and at the end he took the right decision.
"I can't ask any more of him. He was always dangerous with the ball at his feet."
But the Spanish press have seen it in a different way.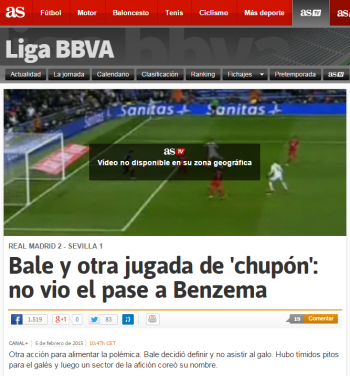 Marca said: "Latest installment of 'hogger' Bale. He chose to shake off the pressure of the last few days and go for goal, but ended up wasting a good chance. Bale made the mistake he seemed to be trying to avoid all game, reverting to type in his best moment in the match, and once again the subject of whistles at the Bernabeu."
Meanwhile AS added: "Bale and another play of ball-hog. He didn't see the pass to Benzema in another action to fuel the controversy. There were timid whistles for the Welshman and then a section of the crowd chanted his name."