Real Madrid star Gareth Bale can bounce back from criticism says Wales boss Chris Coleman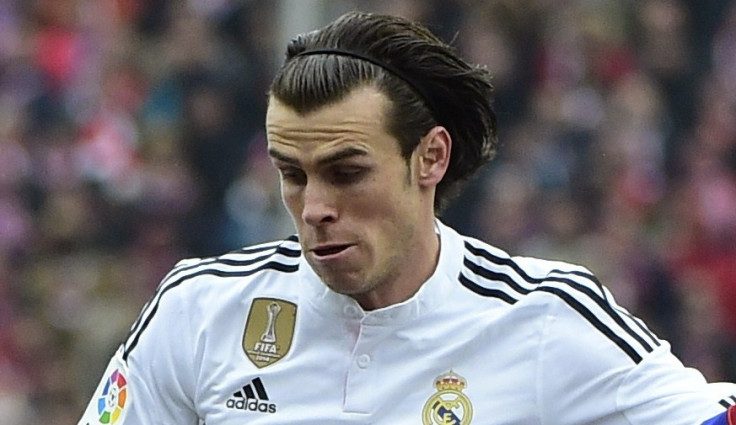 Wales coach Chris Coleman has leaped to the defence of under-fire Real Madrid winger Gareth Bale, as the ex-Tottenham Hotspur man continues to be subject of swathes of criticism from supporters and Spanish media.
Bale was booed by his own supporters during the 4-1 win over Real Sociedad while he came under fire from local journalists after a poor performance following his club's thrashing by Atletico Madrid on 7 February.
Despite enjoying an impressive first start since moving from Tottenham for a world record fee, Bale is failing to live up to expectations in his second campaign but Coleman has backed the 25-year-old to turn his form around.
"He can handle that [criticism] no problem at all," said Coleman.
"I'm not worried about him. If you go to Madrid for that amount of money and you know that the spotlight is on you then you can either handle it or you can't handle it."
Coleman added: "In [Bale's] first season they won the Champions League, which was their holy grail - and he was a huge part of that campaign.
"It's his turn now to get some criticism. It won't bother him. He'll be fine. He'll get through it."
Incidents in the La Liga games against Valencia and Sevilla, in which Bale failed to pass to Karim Benzema on both occasions, sparked a backlash from the Real support, who have labelled the player "selfish", while local press claim the winger is a "hogger".
The criticism represents the first blotch on Bale's reputation since moving from Tottenham in the summer of 2013. The winger won three major trophies in his first season at Madrid but has failed to recapture that form this term.
Speaking on the upcoming international break, which includes the Euro 2016 qualifier against Israel, Coleman added on the ex-Tottenham star: "He can come away with us and forget about [the criticism] and block it out.
"He'll be focused on [European qualification] when he'll be with us. No doubt about it."
© Copyright IBTimes 2023. All rights reserved.