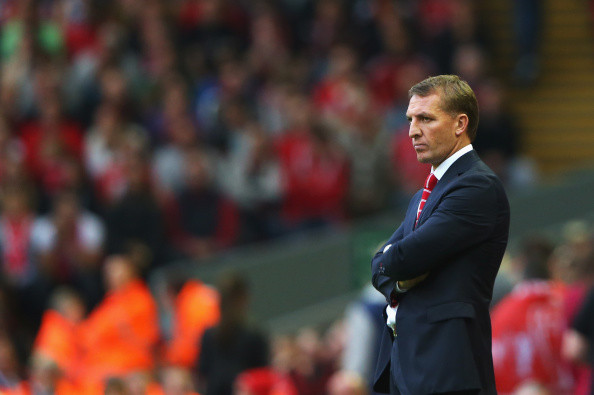 Brendan Rodgers is hoping that Cristiano Ronaldo is not at his best against Liverpool at the Santiago Bernabeu on Tuesday as the Reds travel to Spain for the reverse fixture.
A brace from Karim Benzema and a goal from Ronaldo secured a comfortable 3-0 victory at Anfield for the Spanish club with Liverpool offering little resistance in defeat. Their league form has also been dismal mostly owing to the absence of Daniel Sturridge and the form displayed by Mario Balotelli, leaving Liverpool to depend on goals from midfield.
The Reds are currently in third spot in the group with three points, level with Basel and Ludogorets with the competition for securing the second qualification spot moving into the next round of fixtures. Liverpool have to make sure that they keep the goals conceded to an absolute minimum, so as to keep a respectable goal difference.
Stopping Ronaldo will be key to their success in Spain and Rodgers, given their current form, is hoping that the former Manchester United man does not have his scoring boots on.
"Ronaldo is, at this moment in time, the best player in the world," Rodgers said.
"He will tell you himself it is very much about the team. They have some outstanding players in [Karim] Benzema, Isco, [Luka] Modric and [Toni] Kroos.
"He is the catalyst of that team and let's hope he doesn't score too many more tomorrow," he added.
However, the Swansea manager wants to put in a fight and insists that he has not come here to salvage some respect and win their remaining games. Rodgers expects his team to try and close Madrid down and pose a few problems themselves.
"It's a wonderful arena – one of the iconic grounds in the world. When you come up against the best opponents then that's the challenge," he continued.
"We see it as an opportunity. We're not coming here expecting to lose and then try win the other games.
"The key is to be compact, very disciplined and to close the spaces. When you have the ball you then have to create the problems yourself," Rodgers concluded.