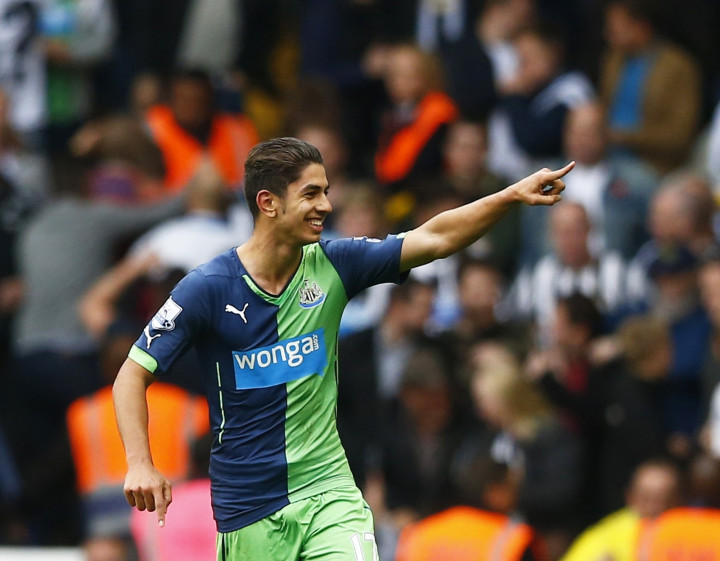 Newcastle United striker Ayoze Perez believes Real Madrid can take advantage of Liverpool's defensive issues during the Champions League clash on Tuesday 4 November to beat them with their sensational counter-attack.
Perez knows how to beat the Merseysiders after becoming the Liverpool's latest tormentor, scoring the only goal during Newcastle's 1-0 victory over Brendan Rodgers' side on Saturday 1 November.
When questioned during an interview with Spanish newspaper AS as to how Real Madrid can hurt Liverpool, Perez said: "Despite not being in the form they would like to be, it is complicated.
"To us it took us a lot, they had the ball a lot and that's what they want. The key is to steal the ball, string together a number of quick passes and mount a counter-attack so you can hurt them.
"Their results have not been good, it may have an impact. But they are a very good team and the play the ball well. But at the Bernabéu it is very, very difficult to get something. I think the level Real are at, they should not have many problems with Liverpool. They are in a bad moment. Their confidence after three defeats will not be the same, but this is a Champions League game..."
Perez is the man in form at the Magpies after netting the winners in both successive victories over Tottenham and Liverpool.
He said: "I'm in the middle of a dream that I do not want to leave. I love the Premier League and have been lucky enough to score in consecutive matches and enjoy four straight wins. I cannot ask for more. In a matter of days everything has changed for me in a big way..."
The striker was already a sensation in the Spanish Second Division last season, scoring 16 goals.
Perez recently revealed to IBTimes UK he snubbed Real Madrid, Barcelona and Porto before joining Newcastle.
When questioned about that, he said: "Yes, it's true. There was interest from Madrid. We were close to a deal but I decided not to go."
"I [also] was very, very close to going to Porto. But in the end the little details made the transfer difficult, not everything was clear. Then Newcastle came and that made me feel important and I chose them."