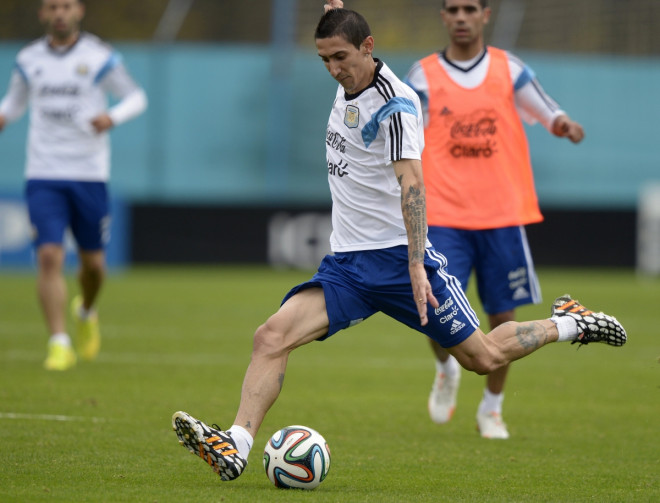 Real Madrid's Angel di Maria has spoken of how difficult it was being linked with a move to Tottenham Hotspur last summer as the north London club attempted to replace Gareth Bale.
Di Maria was heavily linked with a move away from the Spanish capital last summer until the club decided to sell Mesut Ozil to Arsenal.
The Argentine went on to enjoy an impressive campaign scoring four goals with 17 assists as Real won the Champions League and the Copa del Rey, but the 26-year-old has bemoaned his misfortune at only being linked with Tottenham last summer despite his hard work.
"Many things were said, sometimes you think a lot and it hurts you when you are trying to always do your best for a club and then it comes out that you might be going to Tottenham," Di Maria told Marca.
"These are difficult moments for a player and it is difficult to keep out of it. I was relaxed; I knew I was going to stay at Madrid. I spoke with the boss last summer, he wanted me to stay, I told him he could count on me. Things went well. I took a good decision and was European champion."
After selling Bale to Real for a record fee, Tottenham scrambled to replace the Welsh winger – eventually signing seven players during the summer transfer window including Erik Lamela, who endured a torrid first campaign in the Premier League.
Any ambitions Tottenham might have had of launching a bid for Di Maria this summer after recruiting his fellow countryman Mauricio Pochettino to replace Tim Sherwood as manager have however been dashed by the Real winger, who wants to remain at the Santiago Bernabeu.
"I am very happy," he said. "I had a great year and the fans recognised that, I always had their support. Although you want to stay, sometimes you cannot because the club wants another player, or to make more signings, and needs to sell. And somebody must go. But I am very happy."