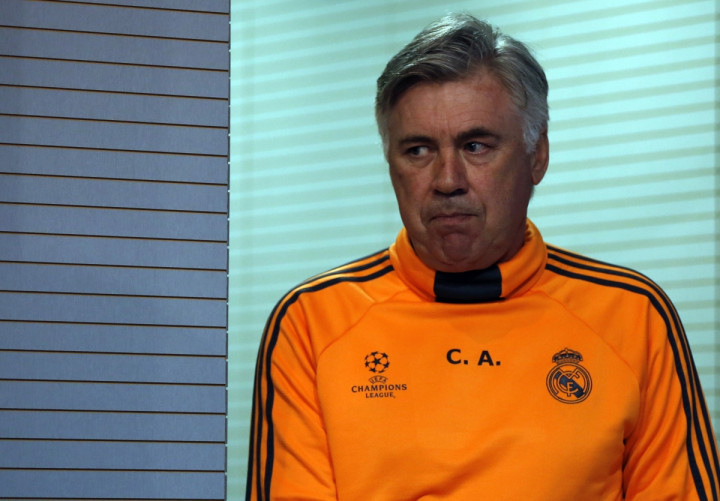 Real Madrid boss Carlo Ancelotti has claimed former Tottenham hero Gareth Bale is "unmovable" from his starting line-up after the Wales star had been subjected to mounting scrutiny in Spain.
Even though Bale scored crucial goals in both Champions League and Copa del Rey finals last season, he has suffered criticism in Spain since his £86m world-record move from White Hart Lane to the Santiago Bernabeu in the summer of 2013.
A recent poll by prestigious Spanish newspaper Marca revealed its readers do not want the former Tottenham star in the Los Blancos' line-up.
The debate has remerged in recent days after Real Madrid had their best performance of the season during the 3-0 Champions League victory over Liverpool, when Bale was out of action due to an injury.
Isco replaced Bale in the starting XI and many pundits in Spain suggested the Spaniard should remain in the team even when the former Tottenham star is ready to return to action.
Many pundits have blamed Bale for the lack of balance in Ancelotti's side, with Real Madrid struggling at the start of the campaign, losing two La Liga games. They believe the team is better with Isco in it and claim he works harder than Bale and is more committed when it comes to defending.
However, Ancelotti has backed Bale, claiming that whenever he is fit, he will be in his starting line-up. Questioned during an interview with Cadena Ser, the Real Madrid manager said: "Of course, when he is ready, he will play.
"If Bale is fit, he will always play. We just can put 11 players and Isco understands that."
Real Madrid host Barcelona in the first La Liga clasico of the season on Saturday 25 October.
But Ancelotti will not have to resolve the Bale dilemma by then as he is still out of action, so Isco is likely to remain in the starting line-up.
He said: "Bale picked up an injury last week and he won't be involved. It's unfortunate because he's one of the best players in the team. His first season here was fantastic but it wasn't easy. He feels good in the team now and he'll progress on last year's performance I'm sure."