Daniel Radcliffe has been named as the male winner of the Rear Of The Year 2015 award.
The 25-year-old actor somewhat surprisingly beat out the likes of Idris Elba and Fifty Shades Of Grey star Jamie Dornan to top the list, with 10,000 votes reported to have been registered.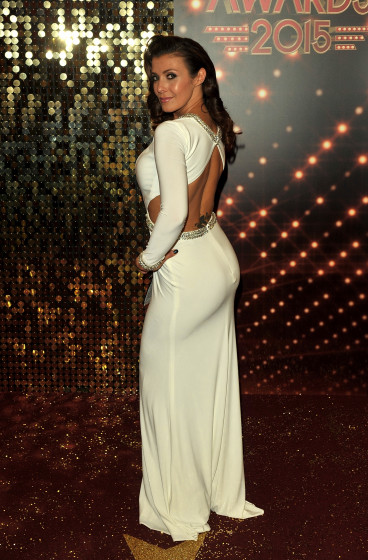 Past male winners have covered a vast spectrum of people including Michael Barrymore, dancer Vincent Simone, John Barrowman, Ricky Whittle and Graham Norton.
58-year-old comedian Frank Skinner even won the accolade for pertest posterior in 1998.
Last year's winner was singer and soon-to-be X Factor host Olly Murs. The Troublemaker crooner didn't make into the top five this year, which consisted of Radcliffe, Dornan (#2), Wimbledon contender Andy Murray (#3), Elba (#4) and The Theory Of Everything actor Eddie Redmayne (#5).
But it is not only men that get their own list, the public simultaneously vote on who they think has the best behind in the biz when it comes to the female category.
Coronation Street Kym Marsh earned herself the reputation of having the best bum among female celebrities as she won against fellow soap star Michelle Keegan and 2011 and 2014 champ, Carol Vorderman.
Britain's Got Talent judge Amanda Holden saw herself reach the fourth spot, while Far From The Madding Crowd actress Carey Mulligan bagged herself fifth place on the list.
Speaking about her newly gained title to the Daily Mail, a delighted Marsh said: "I'd like to thank everyone from the heart of my bottom for voting for me. It's totally unexpected but greatly appreciated.
"I'm very flattered to receive this award, it looks like all those extra gym sessions have paid off."
Presented by Rear Of The Year Ltd, the company has never provided a list of potential contenders beforehand, so voting is completely dependant on the public's choices. Votes are cast online, all year round, simply by stating your name, your email address and then finally, who you think has the best bottom in show business.