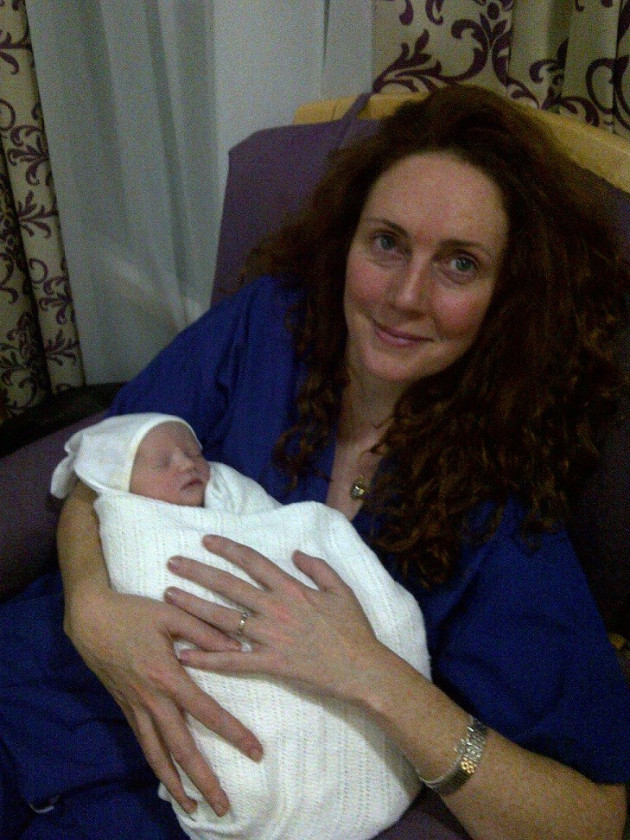 Former News International chief executive Rebekah Brooks and her husband have become parents to a baby girl via a surrogate mother.
Scarlett Anne Mary Brooks was born at London's Portland Hospital on Wednesday and weighed 6lbs 1oz.
Brooks, 43, and her husband Charlie, 48, a racehorse trainer, described their daughter as a "little miracle".
The couple were originally expecting twins but one died during the early stages of pregnancy.
The surrogate mother, who did not want to be identified, delivered the baby at 37 weeks, said Brooks' spokesperson David Wilson.
"They are obviously overjoyed and relieved at a safe birth," he said.
"It is tremendous news for them. They have been trying for five years to have a baby - since they got together.
"They had more than two years of treatment to see if they could, but that has not been possible. They will be forever indebted to the surrogate."
Brooks resigned as News International chief executive in July following allegations a detective working at the News of the World hacked the mobile phone of murdered school girl Milly Dowler.
Two days later Scotland Yard detectives arrested her on suspicion of phone hacking and corruption.
She has denied all allegations against her and is on police bail.