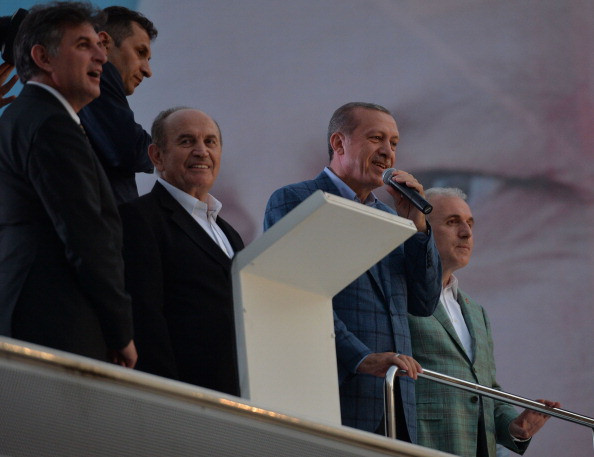 In a landslide victory, Recep Tayyip Erdogan, 60, has won the first-round in Turkey's first direct presidential elections on Sunday (10 August).
People have "shown their will," said Erdogan as reported by BBC.
Erdogan has taken a 52 per cent lead over his leading opposition rival, Ekmeleddin Mehmet İhsanoğlu, who secured 38 per cent of the votes.
In third place stood Kurdish candidate, Selahattin Demirtas, who represents the Peoples' Democratic Party in Turkey.
Erdogan was required to exceed the 50 per cent mark to avoid a second round of presidential elections.

"A ballot paper with only one name does not represent the democracy, it does not suit Turkey," said Ihsanoglu, 70, while casting his vote in Istanbul. He has complained that Erdogan's grand, three-month campaign has been unfair and disproportionate.
Erdogan's opponents accuse him of pushing the country towards autocracy away from the secular norms of Turkey. However, he has plenty of supporters who applaud him for pulling a crisis-hit Turkey of the 2000's.
"For the first time in Turkish history, a strong political leader elected by the public is taking over the presidential seat.
"These are signals of Turkey moving away from a parliamentary system in favour of the presidential system, a change Erdogan seeks," said Al Bayramoglu, a political analyst and columnist for the pro-government Yeni Safak newspaper.
It is the first time that the country has opted for direct presidential elections, whereas in the past the post was filled by a candidate selected by the parliament.
Today's victory will extend Erdogan's 10-year rule over Turkey by another five years.
Erodogan has hinted at his grand plans for revamping the post to give the presidency greater executive powers.