Red Cross commissions Syrian refugee mural to promote album featuring Robert Plant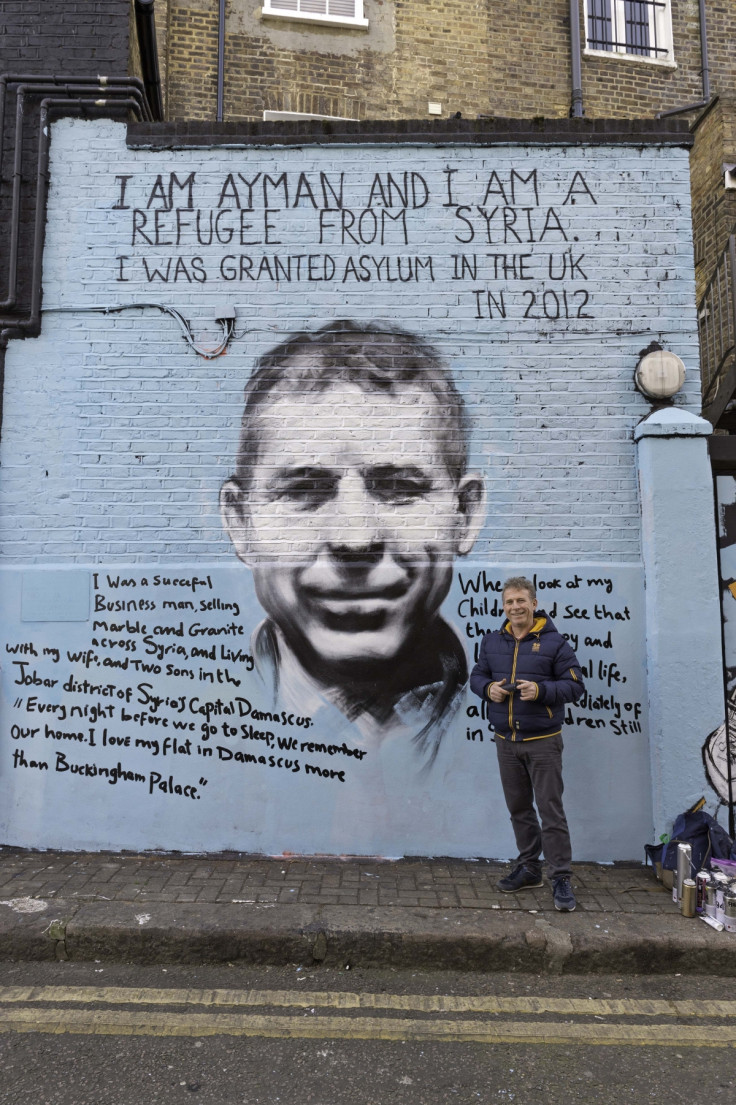 The British Red Cross has commissioned a new street mural in Camden from up-and-coming street artist PANG which depicts a Syrian refugee who was granted asylum to the UK in 2012. The mural is meant to raise awareness for the plight of refugees and for a music project entitled The Long Road created by celebrated musicians including Robert Plant.
The mural features a portrait of Ayman Hirh, a Syrian refugee who was granted asylum in the UK in 2012 and was helped by the Red Cross. Hirh lived with his wife and two sons in Damascus but was forced to flee after he took part in peaceful demonstrations that were ruthlessly suppressed – this suppression included the deaths of nine of his friends. Hirh now lives in Edinburgh, where he studies English and business.
The mural's artist, PANG said: "It is an honour to be asked to create this artwork for the Red Cross and Ayman whose story features within the piece. I hope that it spreads the message that refugees are all individuals, like you and me, who have no choice other than to seek sanctuary in the country that they arrive. By reading about people's individual stories, we can learn something about the collective experience of being a refugee. It's more important now than ever that the British people are accommodating to refugees as their numbers increase over the years to come."
The Long Road is an album of tracks inspired by the refugee crisis and includes performances by Robert Plant, Scroobius Pip, Sierra Leone All Stars and Tinariwen. A song by Kindness featured on the record and called A Retelling was inspired by Hirh's life story.
All profits from the record, released on 4 March, will go the British Red Cross.
© Copyright IBTimes 2023. All rights reserved.