At least 22,000 refugees have been stranded in Greece in the past week, after border restrictions were made between it and its neighbour Macedonia.
At the Idomeni camp on Greece's northern border, the main transit point for refugees travelling towards western Europe, there are close to 10,000 people who are stuck in the small transit camp designed to hold 2,500. This comes after EU members Slovenia and Croatia, as well as Serbia and Macedonia stated that they are limiting the number of refugees crossing the border each day to a mere 580. Those who have been let through the border are now in Macedonian-Greek border in Gevgelija, Macedonia.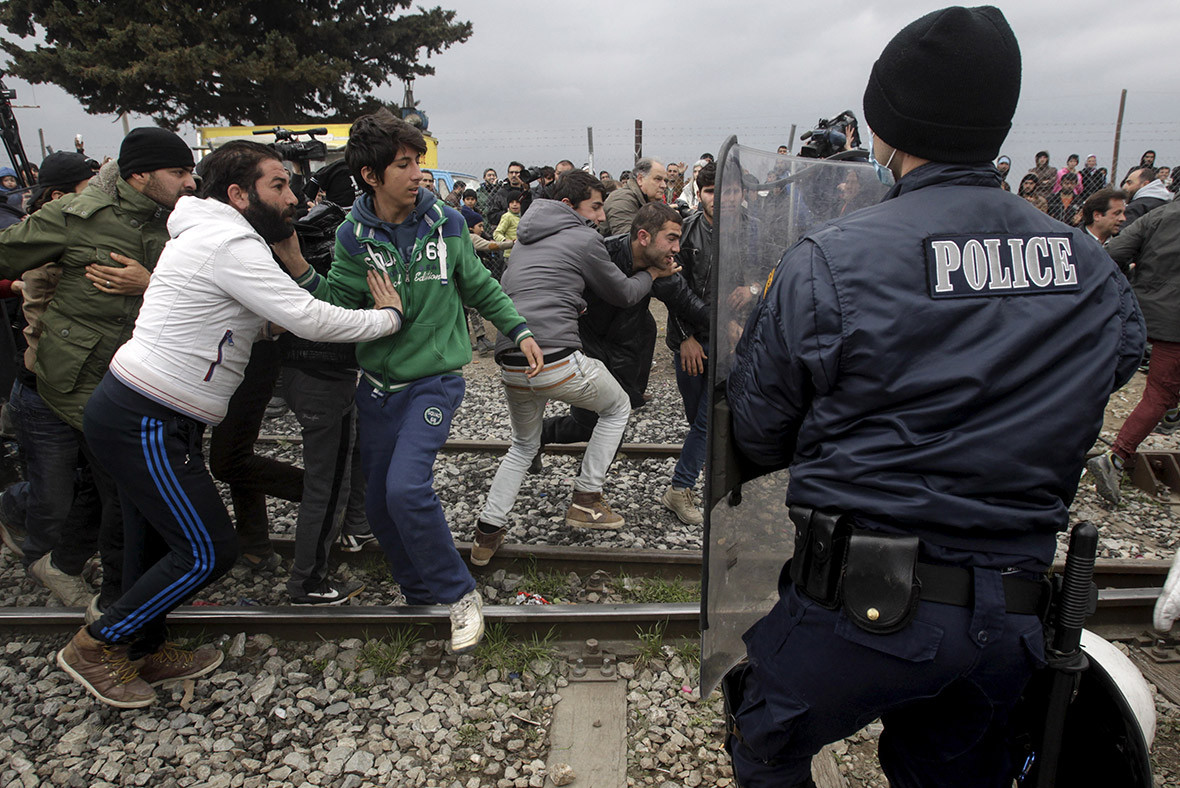 A crush had developed along the frontier after rumours spread that Macedonian authorities had opened the border after several hours of it remaining sealed shut. This resulted in crowds of people gathering at the razor wire fence, who proceeded to use a heavy metal pole to bring down a gate by digging beneath the barrier and using force to push it up and out. Some people then tore down the gate and moved onto a railway line where they sat, refusing to move as they demanded to cross into the country. Police have since taken to extremes in order to disperse the refugees, many of whom are young children, by firing tear gas into the crowds, resulting in many collapsing due to the fumes.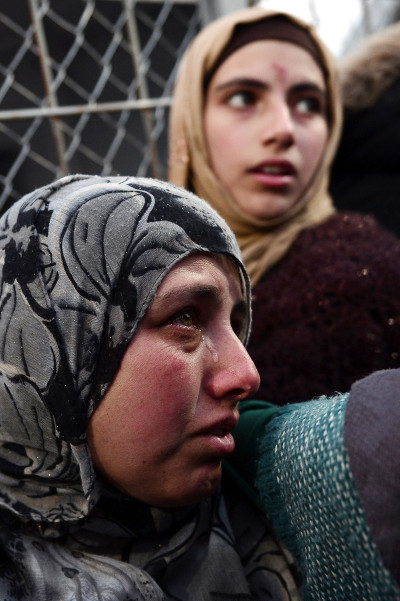 17-year-old Zhino Hasan has been waiting outside the closed Idomeni border gate, hoping that Macedonia would allow her and her family to resume their north-ward trek through the Balkans into Germany. Zhino is wheel-chair bound and her father, Sarkawt, wheeled her to the border gates at daybreak on 26 February, hoping to get a head start in the queue for whenever the border that lies in the small community of Idomeni reopens.
More than one million refugees have passed through the camp in the previous 12 months, travelling from Turkey to Germany and other western European countries, where they hoped to secure asylum.