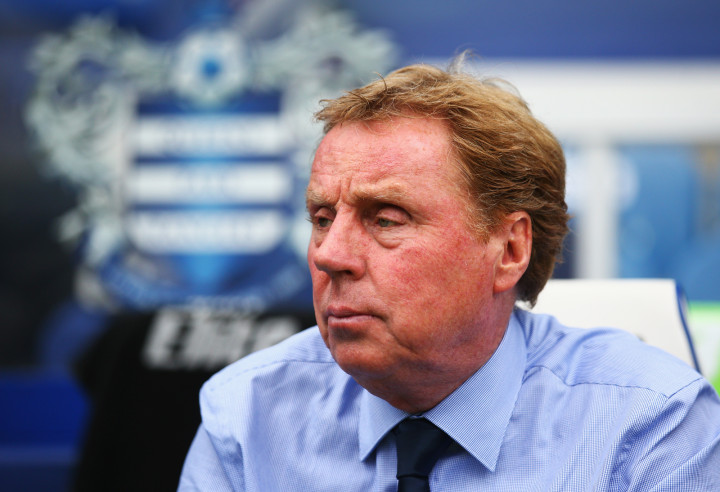 Harry Redknapp has claimed QPR made "the best performance" they have done during his time in charge at Loftus Road against Liverpool despite a 3-2 defeat.
The Londoners remain bottom of the Premier league table after four goals in the final eight minutes ended in dramatic 3-2 defeat, with Steven Caulker scoring an own goal in the injury time.
"I don't need anyone to tell me that they were lucky, I could see that for myself. There is no way we deserved to get beat today," Redknapp said to Sky Sports.
"That's the best I've seen us play since I've been at the club, including last year in the Championship. That was the best performance I've seen."
However, the manager admits his paid the price of being to naïve during the final stages of the game.
"We were naïve. We get a free-kick with one minute to go. We don't send our big men up and chip a ball into the box for them to head it out and break on us.
"We need to make sure we don't get beat today. We have got a point, we've scored with a minute to go and we don't get beat. Have a shot, if it doesn't go in the top corner then it goes in the crowd – not a problem, we've got our shape, we'll win the ball back and we're okay. We were naïve."
QPR were eventually close to secure at least a point from the game after a late brace from Eduardo Vargas but the Caulker´s own goal condemned them to their sixth defeat in eight games.
"Suddenly they've all gone swarming up into the box. They are all little ones, who's going to win the header? We haven't got Bobby (Zamora) up there and left ourselves open to a counter attack in the last seconds of the game.
"We all want to win at home but when you come back with a minute to go and score as we did, you make sure we take a point. We've got a free-kick, see if you can hang one up in the top corner and if it doesn't go in, then it goes in the crowd. You don't do what we did. You don't get caught on the counter attack.
"We didn't deserve that. We were fantastic today. I think we swarmed all over them from the first whistle, won every tackle and every header. I thought we were much the better team."