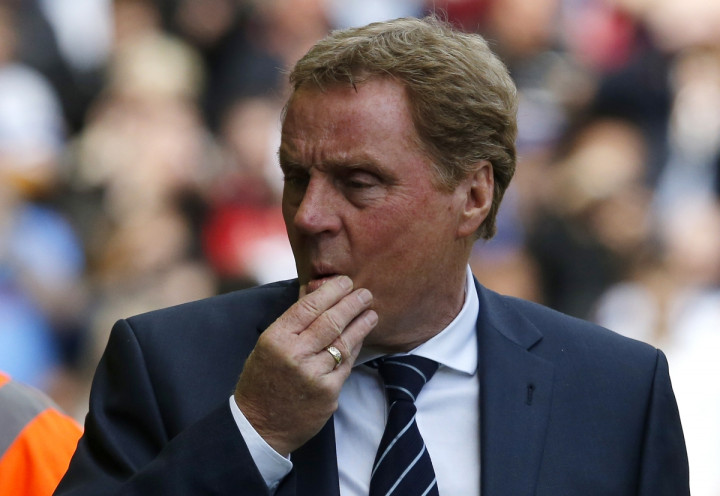 Queens Park Rangers manager Harry Redknapp reportedly believes that England should look to Brendan Rodgers or Roberto Martinez as their next manager should they decide to relieve Roy Hodgson of his services with the national team.
Redknapp was initially tipped to take over instead of Hodsgon but the move failed to materialise owing to certain factors.
The former Tottenham man believes that his time has come and passed and would be better if someone young with a modern outlook towards the game decides to take over after England's disappointing showing in Brazil.
The Three Lions failed to secure a single point in their first two games, losing to Italy and Uruguay by a similar margin of 2-1 in both games.
Steven Gerrard was blamed for England's loss after he failed to track Liverpool teammate Luis Suarez on two occasions in the second game, both of which led to goals.
England's failure has sparked calls to sack Hodgson and bring someone else as his replacement but the English FA are keeping their faith in the manager and allowing him to stay on till Euro 2016.
Redknapp believes that England should look to promote managers from the Premier League such as Rogders or Martinez who groom a lot of English players.
"It will be hard whenever Roy goes," Redknapp said.
"The two brightest managers in the Premier League are both on Merseyside – one's from Northern Ireland and the other is Spanish.
"The way they play is suited to international football, the passing and movement they produce in their teams is fantastic.
"Brendan has done an amazing job at Liverpool while Martinez has been excellent this season at Everton as well," he added.
Liverpool finished the season in the second spot under Rodgers, missing the title by two points while Everton finished fifth, missing the Champions League spot by seven points.